The World Championship was given its first winner of 2016 when Brad Binder was crowned Moto3 Champion in Aragon at the weekend.
He arrived at race 14 with a huge points lead but his journey to the top hasn't always been easy for the South African.
Brad started racing slightly closer to the ground with karts and he was the national champion at just eight years old before moving onto bikes a couple of years later, and it's fair to say he hasn't looked back since!
"Bradical" impressed on two wheels in South Africa and in 2009 he moved into the Red Bull Rookies Cup. The Rookies is a fantastic route into the World Championship, but for the Binders it meant extensive travel and that came with a price tag for his parents Trevor and Sharon.
His first shot in the 125cc championship came in 2011 when the RW Racing team brought him in as a substitute for Luis Salom who was injured. His performance both on and off-track impressed the team and in 2012 they signed him as a full-time rider in the new Moto3 class partnering Salom.
He moved teams in 2013 and in 2014 he scored his first podium with a second placed finish in Germany, followed by a third place later in the year in Japan. Unsurprisingly this meant he was on the radar of other teams and it was the Red Bull KTM Ajo team that signed him up for 2015, where he went on to score four podiums.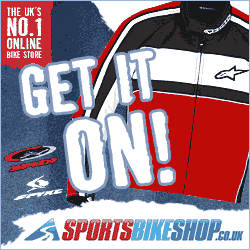 Coming into 2016 he was definitely a contender for race wins, and possibly the championship and Binder got his year off to a great start with a second place in Qatar, followed by third positions in the next two races in Argentina and Austin. It was in Argentina that Brad took the lead in the world championship and once he had it in his grasp he never let it go.
His first Grand Prix win came when the paddock returned to Europe. Binder was penalised for a technical infringement and moved to the back of the Moto3 grid. With over 30 riders in front of him, a top 10 finish seemed possible but anything more was surely fantasy?
But in Jerez, Brad Binder was ready to show that he was a champion in waiting. He stormed through the field, moving from 35th to first, he was simply unstoppable. When he reached the front he continued to push, pulling out a comfortable lead as he went on to take his first Grand Prix victory.
It seems Brad liked the taste of winning because he won the next two races in Le Mans and Mugello as well, he was riding on a wave of positivity.
But Barcelona brought everyone back down to earth with a crash that broke the hearts of the racing world, with the death of Luis Salom. By his own admission, Brad found it hard to keep his mind straight and he wasn't alone. but he again put in a fantastic performance that would have made his former team-mate proud and he finished second behind Navarro who took his first Grand Prix win that weekend.
The momentum stuttered briefly with two wets races in Assen and Germany dropping Binder down the standings in the race, but he still led the championship and he returned to the podium in Austria after the summer break. There was another brief drop when he recorded his only DNF of the season (so far) in Brno as he crashed out of the lead in another rain-hit race.
But it was impossible to keep him down for long and he returned to the top step in both Silverstone and Misano, bringing him to Aragon with a lead of 106 points.
The maths was fairly straightforward; if he finished first or second he was the champion. If he finished third Enea Bastianini came into the equation, any lower and Jorge Navarro would also become part of the calculations. He just needed to ensure that he finished the race with at least a 100 point lead, which would be mathematically impossible to beat.
The race in Aragon was not an easy one, but they rarely are in Moto3. He led, he dropped back off the podium, he led again, he dropped back, he fought and battled like his life depended on it with, making some fantastic moves on his rivals.
On the last lap, he went from fourth to second, back to third, then back down to fourth with Di Giannantonio forcing past him at the corkscrew and the championship looked as though it would have to wait because Bastianini was leading. But Binder moved back to third and coming into the last two corners he had to do something. He took advantage of the slipstream and took the lead into turn 15 but Jorge Navarro just had the edge in the last corner and took the win by 0.03 seconds.
But while the win would have been perfect, second was enough this time and Brad Binder was crowned the Moto3 World Champion for 2016.
It was a true champion's performance where he used his brain and fought until the end.
And on a September morning in the north-east of Spain, Brad Binder became the first person to become champion at the Motorland Aragon circuit, the first South African champion since John Ekerold in the 1980 350cc class and the first ever South African to win the lightweight class.
Next year he moves up to Moto2, still within the Ajo family, but for now, he can just enjoy being World Champion and have some fun for the rest of the season.
Congratulations Bradical!