Ventura say their Bike Pack System is the perfect carrying solution for the KTM's new 1290 Super Duke GT, and reading the spec sheet, they might well be right…
Their Bike Pack System has a sturdy rack-mounting system designed to hold the load safely and securely, and a range of bike packs that are light, easy to handle off the bike and can be easily rolled up and stashed away – much more convenient than hard cases.
The Bike Pack's unique 'slide on, ride off' fitment means you don't need to faff about with straps or bungee cords, and there's no fiddly lock and key system either.
Both pack and rack can be removed from the KTM in seconds, leaving only the 'L-Brackets' behind, and you to enjoy the Duke's muscular performance, without the usual baggage.
There's also then the option of fitting either a pillion Grab Handle or a Sport Rack.
The rack attaches to existing points on the Duke's subframe, for a straightforward fit, and Ventura say it doesn't add much weight or any width, unlike most hard luggage mounting systems.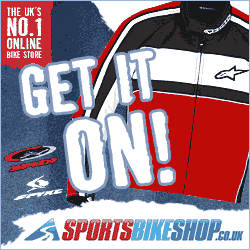 Packs come in a variety of styles and sizes – from a 35 litre weekend bag, to a massive 102-litre touring combination.
A typical system for the 1290 GT costs just £340.00, including L-Brackets, Pack Rack, Grab Handle and the Mistral Pack (pictured).