We spent a weekend in a field watching adventure motorcycling films and now we're selling our homes to finance a riding trip to Iran*.
When we were invited to spend a weekend camping in a field with several hundred adventure-travel inspired filmmakers we didn't have to think twice before answering in the affirmative.
Perhaps we should have done though, because within moments the notion of camping out in a field with a large group of people who all classed themselves as 'adventurers' became daunting; despite being held within the grounds of Mill Hill School in North London, our lives spent sat in front of computers and video-editing suites don't really lend themselves to outside activities. And on those occasions that they do, they usually involve us being firmly entrenched beneath a helmet and leathers on a road, or asleep in an AirBnB room waiting to move onto somewhere else.
If we're adventurous then the dramatic elements of our story would be firmly based upon asphalt and under unfamiliar bed linen.
A quick glance through the list of films scheduled for the International Adventure Travel Film Festival in London only went to confirm that our fears were well founded. Our last 'major' trip saw us ride a Ducati Panigale 1299 and a Multistrada 1200 to Milan. A relatively epic 800 miles in one and a bit days, sure… But hardly on a par with Lois Pryce or (dare-we-even-say) Charlie and Ewan.
On the Friday evening, Ian and his girlfriend Stacey, turned up in their car and seemingly (for anyone who knows Ian as well as I do) with every camping gadget under the sun that's ever been funded on Kickstarter. He had even packed a blow-up mattress and a duvet. Oh and two massive beanbags, a coffee press and I'm pretty certain that I saw some sort of solar powered lighting at some point. This was hardly the stipped back-to-basics, re-hydrating ourselves with our own effluent I was expecting.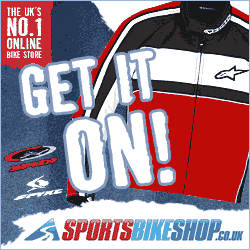 Because of my false imaginings, I had arrived wanting to fit in with the adventurers so – despite arriving in a car – I packed a solitary change of underwear, some socks and a single sleeping bag. I've seen enough Bear Grylls to know that I could survive a couple of nights under the relatively balmy English sun.
Also, I suffer from what is referred to by my SnoreApp ™ as EPIC levels of volume when sleeping, so I had decided to find a field way away from anyone else at the festival. Being a courteous loner is what adventuring is all about, right?
Then I visited Ian's encampment and immediately felt like an idiot.
The fields were full with every imaginable variation of camper van, RV, tent, TeePee, Bivouac, Yurt and sleeping arrangement. There were families of five and six, with Range Rovers and mammoth shelters with multiple rooms situated next door to men (and women) with beards (and women) sleeping in nothing but survival bags and next to open fires. It was – perhaps as we should have expected – a complete mix of the expert through to novice, from the show-off spoon whittlers to the one-time Millets store visitors. And everyone was having an amazing time. I worry too much.
Once Ian had stopped laughing at me, he gave me his spare (inflatable, naturally) tent and I sauntered off to my private field feeling stupid but excited at the camaraderie and excitement generated by the 800 or so people I'd just met whom I would be spending the weekend with.
The entire weekend was a relatively low-key affair. The grounds of Mill Hill school, and the school buildings within which many of the movie screenings took place are ridiculously posh and comfortable. Imagine Harry Potter on an overnight trip to a school twinned with Hogwarts and you wouldn't be far from the truth. But it was the movies that we had come to see and many of these were almost as Rowling'esque in their fantastical nature…
Set-up by Austin Vince and Lois Pryce, the International Adventure Travel Film Festival was a fabulous weekend of fun, entertainment, education and inspiration. We were spoilt by the weather and so, with just one open air movie each evening, we would have liked to have spent more time outside under stars watching the films, but this could have equally been a year where we would have rued the British rain and would have wished for more time indoors in the warm. You can't plan for everything.
But what Lois and Austin have planned excellently for is the support for a burgeoning community of people who want to get out into the world and explore. It may just be a trip to deepest, darkest Devon – as Austin and Ross Noble showed on the opening day – or it could just as easily be a double-decker bus tour to the other side of the world. Both styles of horizon-expansion were encouraged in equal measure. As was everything in between.
An abiding memory of a couple of hundred people singing along to Banjos and Guitars around a camp-fire, whilst individuals recounted their own personal experiences or wishes for future trips, was reverberating around our brains as we left. As were the dreams of visiting distant lands with nothing but friends and motorcycles for company.
And probably Ian's cold brew coffee press.
---
Motofire's top three movies of the weekend
We need to preface this by saying that we didn't get to see everything.
There was simply too much going on and we may have had a drink on the first night so some of us had a lay-in of outstanding proportions [Ian]. But these are the three films that left the most impression upon us:
Karun: Misadventures On Iran's Longest River (2016)
Two Brits traverse Iran by pack-raft, bicycle and Shanks' Pony. Misadventures abound as they follow Iran's longest river – the Karun.
Urban Escape (2015)
There's not much traditional adventure travel in this film (unless you include the very real possibility of being arrested and prosecuted). However, as Dr Johnson famously wrote: "If a man is tired of abandoned buildings and factories, then he is tired of life".
The Power of Dreams (2015)
A youngster is horribly injured in an accident and sets out on an adventure to find himself. instead, he discovers a whole lot more. Belgian teen, Arthur Fievet, was as active and outdoorsy as you've ever met. Then, with a broken back and paralysed from the waist down he suddenly finds his wish-list of adventures cut short.
---
* We're not of course. But we absolutely would if we had half a chance. The films we saw were that inspirational that they made us believe that we could do anything.
PERK ALERT: Honda UK wanted us to come to the festival they had funded so much that they paid for our tickets and gave us meal vouchers for the weekend. In exchange we gave them one of our cans of beer and promised to review the event honestly. We all left happy.