Milestone are pulling out all of the stops for their latest motorcycle title.
Customisation was a major part of last year's Ride videogame and now we can reveal that it's going to be bigger and better with this year's iteration.
Offering what the developer calls a 'near limitless' level of customisation there will be more than 1200 components to add to over 170 different bike models as well as – for the first time – the recognition that women ride motorcycles too.
Yep, you can finally choose the gender of your biker!
And that's not all, because with most of the major clothing manufacturers on board now, there is going to be a lot of (virtual) clothing and gear for the player to choose from.
On the bike side, Milestone are promising weighty customisation options along the lines of mirror removal, fairing swaps and even registration number selection.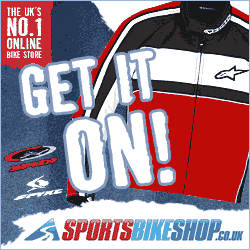 We were pretty enamoured with the last version of the game – despite finding the handling to be a little too 'point and shoot' for our liking, but even this has been promised an overhaul for the new version.
We won't have long to wait, with the final release of the game set for October 7th and will be out on all of the major platforms.