Why wait until September 4th?
We write about MV Agusta a lot here on Motofire. Why? The answer is simple, it's because like many people, we love them. Their heady mixture of beautiful, often over-exuberant design, gorgeous engineering and infuriating, Italian quirkiness seems to provide that perfect blend that riders like to refer to as 'character'.
Naturally then, the moment that the predominantly car design house Zagato teased their new motorcycle design in partnership with MV a few weeks ago, our exotica senses went into overload.
Now, still fifteen days away from the official announcement, we can get our best look yet at the new 'concept' machine thanks to a new teaser video released this morning.
Based off of the F4 architecture, the new F4Z looks to contain many of the well-known, design traits of the Zagato design house. There's stunningly styled bodywork, mixed with top-of-the-line components – such as Marzocchi forks and Brembo brakes – as well as the contentious, often divisive aesthetic quirks that make Zagato such an intriguing company.
And then there is the annoying habit of teasing the machine in a quick-edit video that only offers glimpses of the bike as a whole.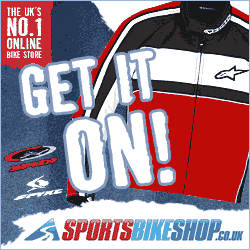 Well, we couldn't wait.
So we've spent some time with the video and after a few tricky, digital manipulations (read: easy contrast and brightness editing) we can now show you the best view yet at this new machine.
Look at the bulky bodywork up front? What about that screen that sits atop the bulbous front fairing like an aerofoil? There's so much to discuss but still not an official picture of the machine or details of any mechanical improvements that may have been made.
So in the meantime this will have to do.
You're welcome.
asasa