After dominating both of the two Saturday practice sessions it looked as though the odds for pole position were stacked firmly in Jorge Lorenzo's favour.
He broke his own lap record in FP3 and had that trademark swagger back in full force as he entered qualifying as the man to beat.
And until the very end of qualifying, he was on provisional pole and no-one really looked like they could challenge the World Champion. But with MotoGP nothing is certain until all the riders have taken the chequered flag and today Marc Marquez stormed to pole position with an explosive last lap.
Marquez took everyone's breath away yesterday with an incredible save in FP2, when he essentially crashed at turn 13 before propping himself back up using his elbow & knee, with the help of lightning quick reactions and by his own admission, quite a lot of luck.
In qualifying, he again proved that he's not done surprising everyone just yet when he put in an incredible final lap. It was a last-ditch effort and he put everything on the line. Coming into the last corner he was incredibly close to making contact with Valentino Rossi before then nearly running into the back of Pol Espargaro in front of him.
In fact, it was so unexpected that Marc said "I didn't expect to be in the pole position…" before saying that he had been lucky after initially catching up with some traffic. On his last corner move, he declared "this move was the pole position". He also said that he and his team had completely changed the setup in FP4, a drastic move but one that definitely paid off!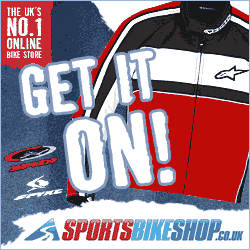 For Lorenzo, he had to settle for second but wasn't too disappointed as it's still a great starting position tomorrow and even he admitted that Marquez's lap was something special, saying it was "an impressive lap time for Marc".
Joining Marquez and Lorenzo on the front row will be Austria winner, Andrea Iannone. The Italian didn't actually realise that he'd secured the third position and had to be told by his team to go to Parc Ferme, without his Ducati… a nice surprise really!
While Marquez's performance was as incredible as the man himself, it's made more remarkable by the gap he has over the other Hondas. He is 1.2 seconds quicker than the next Honda, which is Dani Pedrosa down in ninth place after the Spaniard had to go through Q1 first.
Whatever the complete setup change was, it worked and the other Hondas will be desperate to know the secret. Braking and wheelie are both big problems for the Japanese manufacturer in Brno this weekend, along with the usual power issues
Regardless of their issues, tomorrow's 22 lap race promises to be one to watch. Marquez, Lorenzo and Iannone all have great pace, with Rossi not too far behind and of course, traditionally he performs better on Sundays. Weather will play a part; the MotoGP race could avoid the rain but it's almost certain to rain for most of the morning so conditions might be tricky for the riders and of course, you can never fully predict Brno's weather.
With Marc Marquez starting from pole he is in the perfect position to continue fighting for his third MotoGP World Championship. He said that he'd need a minimum of two more wins, and tomorrow he might find himself one step closer.