They say there's no rest for the wicked and at this point of the season, there's not much time off for MotoGP riders either. Straight from the Austrian Grand Prix last week, it's back to action once again, this time for the Czech GP in Brno.
The Autodromo Brno is a favourite for many; from riders to fans, media to mechanics. The circuit is nestled inside a stunning forest in the south-east of the country. Its location is ideally placed near to a number of surrounding countries, as well as within the Czech Republic itself, making it one of the highest attended races of the year.
Brno is a fast, flowing circuit that features some big elevation changes (there's over 70 metres difference between the highest and lowest points), long straights, downhill braking and some chicanes for the riders to stick their teeth into. It's also quite a wide circuit, which should allow for plenty of overtaking during Sunday's racing.
After a fantastic race last weekend at the Red Bull Ring, the Czech Grand Prix is almost certain to follow in the same fashion.
The incredible performance by the Ducatis of Andrea Iannone and Andrea Dovizioso brought huge joy to the Bologna team on Sunday, and they'll be pushing to the maximum once again in the hope of repeating that victory. The two seem to disagree slightly on their prospects in Brno, with Iannone saying he expects the track to work well for the Desmos and that he's definitely aiming for the podium, while Dovizioso was slightly more conservative, admitting that Brno will be harder for them than Austria, although he too hopes to be competitive once again.
For the Yamahas of Jorge Lorenzo and Valentino Rossi, Austria was mixed. Both improved massively over the weekend, but ultimately it was the current World Champion that made it onto the podium, with Rossi simply unable to catch his faster team-mate and having to settle for fourth. Brno should suit them much better, the long, fast, flowing corners are perfect for the M1 and both have had success in the Czech Republic previously. It's actually 20 years since Rossi achieved his first ever Grand Prix victory, and his first pole position, back in 1996… he's done quite well since hasn't he?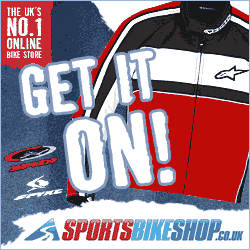 In the Honda garages of championship leader Marc Marquez and team-mate Dani Pedrosa, this weekend is an important opportunity for them to hit straight back after a difficult Austrian race. For Pedrosa in particular, Brno needs to be a turning point for him.
He's struggled massively this season, with an under-performing bike that lacks power and tyres that he simply can't make work for him. Brno is one of his most successful circuits and it's one he really likes. In 2014 it was where he finally became the person to put a stop to Marquez's incredible race-winning run. He needs to make a step forward this weekend, if not in the race then in the test on Monday. As a sign of how concerned Honda are, and how hard they're working to fix their issues, they won't be testing the first version of the 2017 bike as they usually would. Instead, they'll be trying out new parts for this year's RC213V and continuing to work on the issues that have plagued them since pre-season.
For Marc Marquez, it's going to be another race where his head will have to rule over his desire to win. In Austria, he lost just five points to Lorenzo in the championship. With another possible surge from the Ducatis, he'll have to be careful that if they do split the Hondas and Yamahas, that he's on the right side of the split to not lose any more points.
Suzuki could be another possible cog in the points wheel this weekend. Both Maverick Vinales and Aleix Espargaro expect to perform better this year at Brno, thanks to improvements to their chassis and engine. Much like with Yamaha the long flowing corners should suit them, so depending on what the weather does they could be right up there on Sunday.
Talking about the weather, Brno can be unpredictable and it can also be wet, very wet. Those trees don't grow so big without some rain! The current forecast for Friday and Saturday isn't too bad, with some rain possible on Sunday morning. The temperatures should be pretty decent for most of the weekend, so hopefully grip won't be too much of an issue, but tyres will definitely come into play… again.
After new tyres for Austria, Michelin is bringing more new tyres for Brno. The rears for this weekend were tested by the teams in the post-race Barcelona test back in June. They're asymmetric with a harder right shoulder due to the number of long right-hand turns and are designed for increased traction. It is worth noting that although Michelin did a test at Brno last year, it rained the whole time, so there's not a lot of dry data for them to work from. So whether these new rears will work remains to be seen, but most riders were pretty happy with them in Spain.
Austria was always going to come down to how well the Ducatis performed, whereas Brno is slightly more complicated than that. They're probably still going to play a big role in the result on Sunday, but Yamaha has a good opportunity to get both their riders back on the podium this weekend, so what will that mean for Honda?
Whatever happens on Sunday, as Loris Baz says "racing weekends are always good at Brno".