2016 promised a lot of changes and in Brno today, more history was made as Cal Crutchlow achieved his first MotoGP win, at the same track upon which he scored his first podium in 2012.
He has now became the first British Premier Class winner since Barry Sheene in 1981. With the 35-year British wait being ended by number 35 himself.
As the riders lined up on the grid, conditions were less than ideal. It had rained for the entire morning, before stopping towards the end of the Moto2 race. The track was still wet, but Brno can dry quickly, especially with the help of a breeze so no-one knew quite what was going to happen. Riders and teams were deep in discussion on tyre choice; wets were the only option but hard or soft? Would there be a flag to flag race? No-one was sure and quite a few last minute decisions were made, with Crutchlow opting for hard front and back, Rossi soft front hard rear and most others choosing an all soft setup.
When the lights went out it was Austria winner Andrea Iannone that got the best start, but it wasn't long before poleman Marc Marquez swept back into the lead. Jorge Lorenzo had started from second but within just a few corners he was dropping back quickly, and his team-mate Valentino Rossi was out of the top 10.
On lap two Andrea Dovizioso took the lead from Marquez before Iannone got past his fellow Ducati on the next lap. By the fifth lap, the top three was an all Ducati affair with Scott Redding in third and he was the fastest rider on track at that point. Marquez was still in fourth but was being chased down by Hector Barbera, while Cal Crutchlow passed Rossi into turn eight to take 12th place from the Italian.
Lap eight is about the time that the harder tyres selected by Crutchlow and Rossi should start to perform properly, and this rang true as Crutchlow was the fastest rider on track and became the first to drop into 2'08, 2 seconds quicker than the lead riders. By lap nine Iannone was starting to pull away slightly at the front, while both Crutchlow and Rossi were back in the top 10.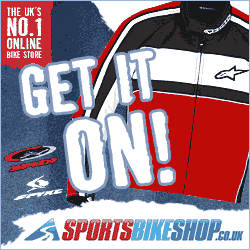 But while those with harder tyres were starting to see the benefits, those on the soft option began to experience issues. Dovizioso was the first to pit before reluctantly heading back out on intermediates, shaking his head as he went.
Back on track and Cal Crutchlow was simply flying, sliding past Petrucci and Vinales with relative ease. As the Brit moved up to fifth, he was 1.5 seconds quicker than leader Iannone and only 5 seconds behind. And with half race distance fast approaching a dry line was starting to appear, causing more concern for those on softer tyres but for Crutchlow it made no difference as he passed Marquez into turn 12 to take fourth place without much trouble.
How fast was Cal Crutchlow with 10 laps left? He was gaining on the top three so quickly, that he closed on them by one second in the first three sectors alone. On the next lap, he caught Hector Barbera for third, quickly followed by Scott Redding for second.
Meanwhile, Bradley Smith had pitted before heading back out on slicks, a decision taken slightly too early for the track conditions as the Brit re-pitted not long after.
Lorenzo looked to be making his way back up the positions as he landed back in the top 10 but then made the decision to pit on lap 16 and go back out on slicks despite his crew chief Ramon Forcada telling him not to.
This moved the World Champion straight down to last and ruined the hard work he had put in to regain some points.
On the same lap, Rossi was showing his pace as he was 1.3 seconds quicker than Crutchlow, who had slid past Iannone into the lead as they surged up 'horsepower hill'. Rossi moved up to fourth past Marquez before lining up Barbera in his sights, who he passed on the next lap before then also passing Iannone to take second.
Lorenzo meanwhile had re-pitted and gone back out, and despite appearing to be in the front group on the tv he was actually being lapped by those around him. He wasn't moving aside without a fight though and probably didn't make himself any friends trying to pass riders who were in a completely different fight.
With three laps left, Rossi had pulled away from Iannone, and Crutchlow had a comfortable lead over the Doctor. But a great fight was appearing for third between Barbera, Iannone and Marquez, with Marc finally taking the position into turn 12 and with that the podium was decided.
Despite being out of the podium fight, Andrea Iannone was causing a lot of concern as his front tyre was visibly coming apart, with huge chunks flying everywhere and it not looking much like a tyre anymore as the centre band was coming away (the same issue as Lorenzo, Dovizioso and others).
In front of him, a brilliant battle between the Avintia Ducati team-mates of Loris Baz and Hector Barbera was taking place, as they both looked to take home valuable points for themselves and their team.
Coming round to start the last lap, Cal Crutchlow's boss Lucio Cecchinello was hanging over the pitwall visibly willing his rider to take that precious victory. And 5.4km later that's exactly what Cal did, wheelieing across the line to get his first win in 6 years (France WSBK).
Valentino Rossi followed him across the line seven seconds later, with Marc Marquez joining them on the podium in third. Both visibly thrilled with very valuable results in the championship fight, as Marc Marquez extends his lead, but Rossi takes second place with Lorenzo back to third in the standings.
For the race winner, it was the perfect CALculation (Ed: We'll let this one pun slide) in the Czech Republic, he went with the hard tyres knowing that they would hinder him early on but trusting he'd get them to the end. In his own words "I was cruising..and I knew the race would come to me". While the Brit says this first win still doesn't compare to the incredible feeling of becoming a father a few weeks ago, it means a huge amount to Cal and his team, who have worked so hard to reach this point.
It's not easy to be a satellite team in MotoGP, money is tight and good results are hard to come by. But next time someone tells you that a satellite team can't win, point out Jack Miller in Assen and Cal Crutchlow in Brno. They've proved that you can win, if you make the right decisions, take the big risks and maybe get a little bit of luck too.
2016 held the possibility of new winners, and we've now had three. The last six races have been won by six different riders and despite their obvious struggles three of those victories have been on Hondas.
With eight races left and the British Grand Prix just two weeks away, who knows what's going to happen next?
Speaking of Silverstone, it was an all-round good day for the Brits in Brno. Scottish rider John McPhee got his first GP win in Moto3, while Sam Lowes arrived on the podium in the Moto2 race won by Jonas Folger.
While Cal Crutchlow and the LCR team will undoubtedly be celebrating tonight, they can't party too hard. There's a MotoGP test in Brno tomorrow, and it's an important opportunity to find a few extra improvements for the rest of the season.