As MotoGP returned to Austria this weekend, another revival was taking place in the middle of the Styrian mountains.
2128 days after their last Grand Prix win, Andrea Iannone rode to victory, his first in MotoGP, and put Ducati back on the top step of the podium.
From the test in July through to morning warm-up, the Ducatis of Andrea Iannone and Andrea Dovizioso had been the bikes to beat, their dominance of the Red Bull Ring was simply incredible. But there was still an air of caution, could they really win? The answer to that is yes and they did.
As the riders lined up on the grid, with the Austrian sun beating down and warming the track to an incredible 45 degrees, Andrea Iannone made the decision to run the soft front and medium rear tyres. This went against everyone's expectations and was seen as a huge gamble, it seemed impossible that Crazy Joe would pull it off. But Iannone was confident, he'd done the long runs on Saturday and he was sure it would work. Despite his team and Michelin expressing their doubts, he stuck to his guns. And Ducati will be very glad that he did…
Iannone started from pole, with Valentino Rossi and Dovizioso joining him on the front row. As the lights came on Iannone shifted his weight from left foot to his right, and as the lights went out he stormed off the line to keep the lead up the hill into turn one.
The first corner was an eventful one with numerous riders struggling to get stopped and turned in with full tanks of fuel and fresh tyres. Marc Marquez ruined Jorge Lorenzo's great start as he pushed him wide off the track, forcing the World Champion to recover his place. As the riders behind jostled themselves into position Rossi made it back past Dovizioso into turn six, with Iannone still running out front.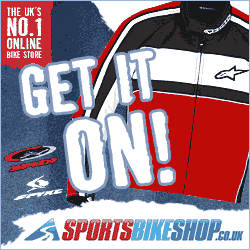 Just four corners later and Rossi took the lead from Iannone, but The Doctor couldn't keep his fellow Italian behind him for long and once he was back behind the Ducati he was pushed wide by Dovizioso at turn three which caused them both problems and allowed Lorenzo to move into second.
As the top six of Iannone, Lorenzo, Rossi, Dovizioso, Marquez and Vinales started to pull away, Lorenzo showed he was back on form as he passed Iannone for the lead. But ultimately, Iannone's pace was greater and Lorenzo was soon back behind both of the Ducatis in third.
There had been jump starts from Stefan Bradl, Alvaro Bautista, Hector Barbera, Yonny Hernandez and Cal Crutchlow so by lap seven these riders had started entering the pits to take their ride through penalties. After the race, a number of them complained that their dashboards hadn't given any indication of the penalty, something that Race Direction will have to look at closely for the future.
Back on track and things had settled down slightly with Iannone still leading from Dovizioso, Lorenzo and Rossi. But the calm was short-lived and just a couple of laps later Dovizioso passed his team-mate at turn nine.
Further, back Marquez was still visibly having issues handling his Repsol Honda, perhaps not helped by the fact he dislocated his shoulder yesterday, although after the race he said he hadn't experienced any pain during the 28 laps.
Things were even worse for Barbera though, having missed the allowed window to take his ride-through penalty the Spaniard was black flagged and disqualified from the race, ending his 100% point scoring record this season.
While the Yamahas of Lorenzo and Rossi had started to close the gap to the leading Ducatis, with eight laps to go the Italian "A-Team" had found a second wind and began to pull away again.
At the end of lap 22, Andrea Iannone made an inch perfect pass on Dovizioso at turn nine, a move that proved to be the moment he won the race.
Dovizioso kept with Iannone, but he was suffering from a lack of grip on the right-hand side of his tyres so was unable to challenge him and instead had to focus on keeping his pace and ensuring Lorenzo stayed behind him.
With just four laps remaining, Iannone proved that his tyre choice was a sheer stroke of genius as he set the fastest lap of the race, while those behind him had to focus on getting their own tyres to the finish line.
Aleix Espargaro had to retire on lap 24 as his bike became less stable due to tyre wear, which in turn caused too much stress on the hands he had injured after a crash on Friday.
But there were no such concerns for Andrea Iannone, who was carrying a rib injury from the summer break, as he crossed the line to take the chequered flag for his first MotoGP victory, ending Ducati's drought.
Following him home was Andrea Dovizioso, making it a precious 1-2 for the Bologna factory, while their 2017 rider Jorge Lorenzo completed the podium in third.
Valentino Rossi had kept close to his team-mate until the end but simply couldn't catch Lorenzo and had to settle with a third consecutive race off the podium.
As they watched their riders make history, tears flowed freely in the Ducati garage and even two of the more reserved members, Casey Stoner and Gigi Dall'Igna, embraced each other out of sheer joy.
Track drama hadn't quite finished as Danilo Petrucci ended up causing Eugene Laverty to crash at the last corner on the final lap. Petrucci was deemed by Race Direction to have been riding dangerously and will receive a three-place grid penalty for the next race in Brno.
In Parc Ferme it was a sea of Ducati red, as everywhere you looked there was another beaming Italian face. It's hard to overstate just how important this win is for them. It validates years of hard work, by the riders, the team and the factory, as well as showing that Jorge Lorenzo isn't quite so crazy for making the move from blue to red next season.
For Andrea Iannone, it's been an emotional day and it might take him until Brno for it to sink in that he is finally a MotoGP winner. 2016 has been a testing year for the Italian, he's made some high-profile mistakes and had some bad luck too, but he's never stopped believing in himself and today he showed why. His speed is blistering and when he keeps a calm head he can beat even the very best.
For the MotoGP championship, nothing really changes. Marc Marquez still leads by 43 points after only losing five to Jorge Lorenzo today. It's still a big buffer for Marquez, but as Lorenzo said post-race "anything can happen".
In Moto2 it was Johann Zarco that took another win as he looks to retain his World Championship, while in Moto3 Joan Mir took his first Grand Prix victory which he dedicated to fellow Mallorcan Luis Salom.
2016 was always going to shake things up; new tyres and new electronics made that inevitable. Add in a new circuit and we have had two first time MotoGP winners with Jack Miller and Andrea Iannone, some new podium faces and now, a long-awaited return to the top for Ducati.
What will happen next? Well, MotoGP is back next weekend from Brno for the Czech Grand Prix!