Ducati may have taken the race result at this weekend's event, but it was really KTM's party!
MotoGP returned to Austria for the first time in 19 years, and KTM used the opportunity of a 'home' GP to finally show the company's KTM RC16 Project to the public for the first time.
It's been nine months since Alex Hoffman first rode the KTM RC16, and now KTM is making final preparations to enter the highest level of motorcycle racing.
Following Sunday's demo laps, just before the main GP race, the KTM Factory Racing Team will continue on to Misano in Italy for further tests after next weekend.
And then they plan to compete as a wild card entry in the season's finale in Valencia at middle of November.
Things just got real!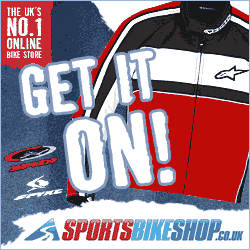 Static Shots