After the original and the Scrambler, two new NineT models are on the horizon, but what are they?
We knew that the R NineT Scrambler was coming when the concept was first announced at Wheels & Waves the year before. Then – just last month – BMW released their Lac Rose concept, and we're confident that a production version 'inspired' by it, is pretty certain to be released at either EICMA or INTERMOT this autumn.
Now, according to new filings at the California Air Resources Board (CARB) there is a hint of two more versions on their way!
Two new machines have been named in the paperwork by BMW; a 'Pure' model and one with an intriguing 'Racer' moniker.
One of which we're confident will be the Adventure-inspired version derived from the Lac Rose concept (possibly the 'pure'), but what about the other?
We can only speculate of course, but a stripped back NineT with a 1/2 fairing and some sort of nod to old, BMW racing history would tickle the old Motofire fancy.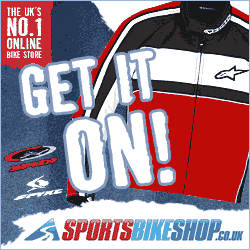 Something like the original Concept90 perhaps?
H/T: Asphalt & Rubber