Whilst sales are marginally up against this time last year, the allure of touring bikes is waning.
The largest growth segments of the UK's bike industry – according to stats from the MotorCycle Industry Association (MCIA) – is the 125cc and above Scooter segment; at least with regards to percentage of change.
As always numbers and statistics can all be twisted to suit most narratives of course, but with a positive upshift of over 17% from 2,310 in June 2015, compared to 2,709 units registered within the same month in 2016, there is no denying that new Scooter ownership is having a bit of a resurgence this year.
Not faring quite so well sadly is the traditional Touring motorcycle. With 23.3% fewer bikes sold in June this year compared to June in 2015, the entire segment is already down by 10.4% year-on-year and that's a trend that isn't looking like slowing; just 224 touring bikes were registered within the UK during the whole of last month.
Naked bikes are having a runaway time of it though and a lot of this success has to do with the 266 Yamaha MT-10s that people picked up in time for some summer fun – the Naked segment has the second greatest growth up by 14.3% year-on-year.
Honda – as always – were the biggest seller of the month with 2,061 models registered across their entire range, closely followed by Yamaha (1,852) and Triumph (1,374).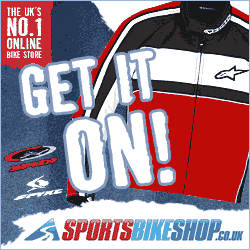 The total number of registrations for new bikes in the UK was 14,137 – a positive change of 6.9% on the same month last year.
---
The Major Manufacturers by Brand this month are:
Honda (2,061)
Yamaha (1,852)
Triumph (1,374)
BMW (1,148)
Suzuki (1,099)
Lexmoto (1,061)
Kawasaki (738)
Piaggio (627)
Harley-Davidson (553)
Ducati (464)