Bright yet brutally styled Yard Build is a 'handsome' summer machine.
Visitors to the Bike Shed London Show would have caught a sneak glimpse of this machine last month. We spoke to builder David Gonzalez of Spanish shop Ad-Hoc Cafe Racers, about it whilst we were there and by his own admission it was a rush to get it finished in time for the show. Even still, it didn't look it.
When we spoke he was agonising over the final few details and some minor issues with the paint that he wasn't happy with, but he needn't have done so. The bright, neon paintwork and heavy, black componentry were enough to draw the eye and that menacing stance did all that it could do make you forget about any tiny surface defects.
Now – a month or so later – Yamaha have finally released the bike to the world and David can rest knowing that he's been able to iron out the final, few remaining nags on his conscious.
This is a street-tracker with style, and one that unlike so many custom bikes of the moment intentionally makes its presence felt. It's not just a paint work special either.
To get the Ad Hoc look, David started at the front, adding a number of genuine Yamaha parts from other models. These included an MT-09 stem and handlebar set, front forks, disc brakes, brake master cylinder and clutch from the YZF-R6 and front light and bracket from the MT-01.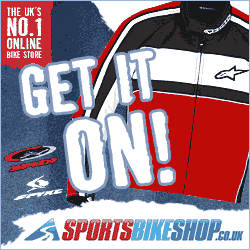 Borrani rims and Michelin rubber keep everything the right way up and the original fuel tank remains, cleverly hidden by a custom shell built in four modular parts. The radiator was painted black to blend with the engine block and the air filter box has been removed and replaced with power filters to open up central space.
The standard XSR700 exhaust has been removed in favour of a rather more aggressive sounding full SC Project system and a rear subframe is custom made to bolt on, allowing access to tools and battery. Ride height gets a lift by 15mm with a Gears Racing shock and a custom seat is added with high quality cowhide.
David has named this bike the 'Otokomae'. Our vague Japanese translates this as a Handsome or a True being.
It looks pretty perfect to us.