I adopted a Husky once. She was a pain to look after and she wasn't much company, but people always spoke to me when she was with me.
I had her for a year and, for as long as I had that dog by my side, everywhere I went people would stop to talk and ask me questions. This conversation always followed the same, specific pattern; Lovely dog. What breed is it? How old? I bet she's a handful?
I've since had to find another home for the dog – there is a long story involving a crate filled with excrement, the ripped-up contents of a solicitor's document bundle and the tooth of the next-door neighbours youngest child embedding itself into the aforementioned child's' upper lip that we simply don't have time to go into now – but I've often thought that owning and riding a custom or classic motorcycle around town is very similar to the experience of owning a dog.
By which I mean that everywhere you go, people stop, stare and ask you questions. You're never alone if you've got a custom motorcycle alongside you. Or a dog.
The Malle Mile was launched last year as a way of getting similarly minded, moto-centric individuals together to celebrate their love of 'motorcycling, racing custom machines and British motorsports heritage' and has quickly forged itself into the event for galvanising all of those previous disparate motorcycling questions that custom bike owners have been having into one place;  Lovely bike. What make is it? How old? I bet she's a handful?
The easiest way I can think of to describe it is as 'a sort of mini Goodwood Revival for everyone else'.
Set within the simple, yet stunning and spacious grounds of Kevington (Kefington) Hall, on the outskirts of South East London, what was last year a collection of a couple of tents, a catering truck and a long stretch of field upon which to race the motorcycle that you arrived upon, has now expanded to a specific camping area – with posh yurts for hire, natch – a few more catering trucks and caravans selling decent coffee and luxury burgers and (by my reckoning) a few thousand people. The easiest way I can think of to describe it is as 'a sort of mini Goodwood Revival for everyone else'. Despite the pretensions to gentlemanly 'Britishness', this is just a veneer upon which to hang a loose design aesthetic; a clever way of making the gathering suit the grounds on where it is held. There was no stiff-upper-lip snobbiness in sight, this was the most unbridled fun I've witnessed at a motorcycling event for a long while.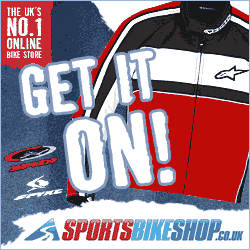 Few communities are as inclusive and as inviting as that of the motorcyclist. Having been lucky enough to attend events all across Europe that have involved all sorts of 'bikers' – from the archetypal 'Hell's Angel' to the stereotypical 'Hipster' – there hasn't been a motorcycling event or festival that hasn't enshrouded its visitors with a sense of belonging, and the Malle Mile is no exception in that regard.
With a 'Hillclimb' race featuring old Honda C90's, modern Ducati Monster's and Yamaha XT500's, the selection of entrants for the race was as all-encompassing as the atmosphere.
Structurally there didn't appear to be too much focus; races came and went, people went about their business just milling around the rope-fenced 'paddock' talking to bike owners and enthusiasts, and everything felt suitably under-pressured. Even the marketing of Malle's business (marketing for their line of leather-goods was the real reason they launched the event last year) was left to just a small trellis table under the main, central awning and everything was far the better for it.
The Malle Mile as an event was quintessentially British in that respect; low-key, functional but fun.
A few of the more 'art focused' events in the custom bike calendar have become bloated and, after the influence of major brand funding, too serious of late. Having spoken to many bike builders and custom bike enthusiasts at this year's Malle Mile, the more relaxed and friendly vibe that the Kevington Hall event provides is a much welcome change.
In that respect, it's no different to what many motorcyclists were doing themselves when growing up amongst friends and with their bikes. Fashion, technology and trends may come and go, but the guttural desire to jump on a machine, race it across a field against friends and then hang out afterwards will always remain.
Lovely bike. What make is it? How old? I bet she's a handful?
You're never alone with a motorcycle.