It was late on the first day of the EICMA Milan motorcycle show that we first met Maxime Thouvenin.
He was fresh from a whirlwind day of interviews and photographs after the official reveal of his latest concept for Husqvarna, the 701 Vitpilen. He was visibly exhausted, but after spotting us literally drooling over the rotating concept motorcycle on the stand, he gave us an exclusive walk around of the machine.
And then, just as we were wrapping up, his colleague at the Kiska Design studio – the company responsible for the KTM & Husqvarna design language – told us that he had just been made the lead designer for the entire Husqvarna marque. It was a piece of exclusive news that Maxime didn't even feel the need to share, he was too enthusiastic about his latest creation to even discuss his own career.
We kept in touch with Maxime and following our interview with Julien Clement from Ducati last week, we asked him a few more questions about what it takes to become a motorcycle designer.
---
What made you follow a career into motorcycle design?
I always had it in mind to do something in the motorcycle industry. After high school, I thought of mixing my two passions: motorcycles and drawing, so I decided to study transportation design. Then I did my internships at KISKA and BMW Motorrad.
How does a 'bike design' start? How do you even begin to put pen to paper and start the process?
There are many ways to start a project and they are all different.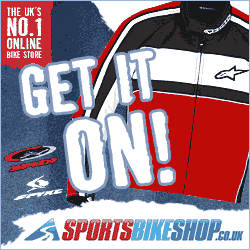 We first start to analyse the benchmark and we create mood boards that inspire the usage and design feel. Then we try to explore a very wide range of ideas in term of architecture, package, concepts, etc. All of these are shared with the Research & Development teams. Then we narrow down to a more precise direction that suits all parties.
With the 401 and 701 concepts on show over the past couple of years, what led you to take the direction that you did?
We wanted to offer an alternative to the motorcycle market. We wanted to show that bikes could be as simple and reduced as they once were, but still with a very progressive approach.
In other words, an alternative to anything simple but retro and anything progressive but aggressive. So we created bikes that are radically reduced and honest in a very pure and modern way.
How do you deal with the 'sacrificing' of certain elements to 'market forces' and other business factors etc?
Well, of course there are lots of restrictions such as cost, time in development and regulations/homologations.
It can be frustrating at first but then the satisfaction comes from solving all these different challenges. It is what makes this part of the job so interesting.
We go very deep into the industrial development process  in order to bring a product to the market that is true to the original design vision.
In your view, what makes a 'great' motorcycle?
When the right package, engineering, technical solutions and design meet, and all with the right timing, then this creates a great motorcycle. If one of these aspects is missing, then what you have is just a good bike.
How is it that some bikes seem to resonate more with an audience than others? Is it simply 'chance', or do you believe it's possible to design a bike that you KNOW will be well regarded before it's even ridden?
It's always hard to predict how a bike is going to be received, despite market and trend research. The closer you can get to combining engineering and design with the right timing in a favorable context, then the more likely the bike will be well received.
What kind of bikes do you personally prefer to ride? And what about bikes that you prefer to design?
I personally like to ride street bikes, especially twin cylinder.
When it comes to design I like to work on naked street bike as well as off road bikes. They are radically different but both give me pleasure and challenges in a very different way.
What is fascinating in my job is that although I am always designing objectively, one day I work on a bike that I could almost be designing for myself and for other projects I am a totally neutral party (like when I design a racing motocross for example). 
What bike of the past ten years sets your pulse racing? Is there a bike that you wish that you had played a part in designing?
I must say that for me the Ducati Panigale is an example of when the planets – engineering, package, design – have aligned.