Most of us have probably sketched out a few motorcycle designs over the years.
Some of us throw lines down on a paper whilst kids, messing about with crayons. Others do so with perhaps a more serious nod towards the dream of designing the 'perfect' motorcycle of our dreams. But what does it take to make it as a motorcycle designer?
First unveiled in 2014 to the Ducati faithful at the World Ducati Week in Misano, it was officially unveiled to the press – and rest of the motorcycling world – in November later that year. As a design statement, it was instantly and universally regarded as a striking machine with a fascinating mix of heritage and future-nodding design cues. A few months later, after the first test bikes were made available to the International press, it became clear that this new motorcycle from Ducati rode just as well as it looked.
An instant classic was born.
Julien Clement is the man behind the international success that has become the Ducati Scrambler. But how did a young, unknown French designer come to pen one of the most successful motorcycles of the past few years? We wanted to know too… So we asked him.
---
What made you want to design motorcycles?
I learned from an early age how to draw. I think I pushed to improve my technique because my mother was quite good at it. As for bike designing? Both of my parents are motorcyclists so I just became naturally passionate.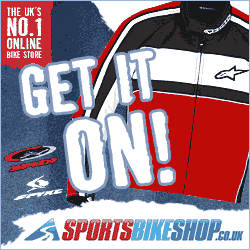 Then one day my Dad told me that there were people out there whose job it was to draw motorcycles all the day. Instantly I knew what I wanted to do next.
I was eight years old.
What is your design background?
I focused my studies to access to a design school and I joined the ISD (Institut supérieur de design) in Valenciennes, France, in 2007.
Whilst I was there, I had the opportunity for two internships – one at Ducati Motor Holdings were I actually started a first Scrambler Project and then a second one at GK design Europe (who are responsible for many Yamaha machines).
At the end of my studies, Ducati must have liked my work, because they called me back, hired me and asked me to start the Scrambler project again; only this time for actual production.
How does a 'bike design' start? 
We always start with a market analysis, we always look at the end customer… Once we know who they are, then we come out with a design brief. Only then do we start sketching, trying to find the right aesthetic. Usually this is run as a kind of competition between two or three designers.
Once everyone is pleased with the concept sketches, then the second stage of the process begins. We begin the milling of two proportional models at full, 1:1. scale. We use these to check the proportions and also to help everyone choose the best proposal.
Only the chosen one goes onto the third step; the clay model. It's on this model that we correct any problems and really work to improve the quality of surfaces. Once this is done and we're happy, then this model is scanned, and reversed onto a computer.
Then we start the industrialisation of everything.
So, with the Scrambler design, what led you to take the direction that you did?
Ducati already have a huge heritage with the old Scrambler of course. It was the symbol of cool during the 1960's, but we really didn't want to just recreate an old bike. We wanted to make something a 100% modern, friendly and accessible. And it had to be something that would fit right in with in the existing Ducati range.
We chose to reinvent the bike in a modern way, we took a modern technical base, but kept that base, and the bike simple.
What restrictions do you have in when designing for the final stage of industrialisation? 
The restrictions are always about ergonomics, project costs and of course various, absolute government and market regulations. So we just have to choose.
Sometimes it is difficult because you always want to do the best looking bike. You always want to design the best motorcycle that you can. But 'Design' means finding the best solution that respects these restrictions. You work around these restraints and make sure that you still have a nice bike. This is part of the designer's job. We have to deal with it. It's the work!
In your view, what makes a 'great' motorcycle?
For me, a great motorcycle is a package of different things working well all together.
Firstly it has to look good. It has to have nice proportions and clear silhouette. Aesthetic is the first thing you see about a product. It's the look of something that attracts you to get closer and to take a longer look.
Then – once you're up close – it's the quality of details, the way the technical solutions have been solved and – of course – how it is built.
And then comes the moment that you actually sit on it. It has to ride well… If at the end you enjoy the ride, then all of these things together make a great motorcycle.
How is it that some bikes seem to resonate more with an audience than others?
That's a difficult question. You never know how the audience will react. You hope that the direction you've chosen is going to be the right one, in part based on your feelings and the research around the market trends, and in part the analysis of the market.
During the project process, many people are involved. I think the secret it to have as many people who are enthusiastic about the bike as possible, that way you have more chance to bring everything closer together and more cohesive. Then you should have a good bike in your hands.
What kind of bikes do you personally prefer to ride?
The first bike I rode was a Monster. Now I ride a Ducati Scrambler.
Next, I would like to buy a Dual sport motorcycle to travel with my wife. But also to experience a sport bike on track.
But when it comes to designing, on paper I like to draw all kind of motorcycles with no preference. My dream would be to have the chance to design a desirable sport bike like the Ducati 1299 Panigale.
Some of the best looking bikes of the past few years – the Concept 90/NineT, the 401/701 Husqvarna concepts and the Ducati Scrambler – have been penned by French designers, is this a co-incidence?
Ha, oh I don't know… When you put it like that it does look like there is more interest in being a motorcycle designer in France.
This last few years, the café racer trend has been quite important in France thanks also to the Café Racer magazine. So maybe this gave some inspiration?
What bike of the past ten years sets your pulse racing? What bike do you wish that you had played a part in designing?
I love the Ducati Panigale for just how clever the layout is and how everything matches so perfectly with the body.
The Yamaha MT-01 concept is so muscular, just so essential and – for me – a mechanical beauty.
And then there's the Harley Davidson Livewire, just simply because it's a really good vision of how an electric motorcycle can be.
---
Yes, you read that right. The designer of the most successful motorcycle in Ducati's recent history started sketching it out when he was an intern on placement with the company during his design school studies. They liked his design work so much they literally offered him a job in order to have him work on the machine full-time.
At this juncture it's easy to say that 'some people have all the luck!', but that would be doing Julien Clement a disservice.
Luck might involve just happening to be in the right place at the right time, but its raw talent and hard work that gets you noticed and into one of the biggest motorcycle manufacturers in the world.
That and – it would seem – parents who can inspire you to draw and take up motorcycling!