Please help.
We're struggling here at Motofire HQ this evening. Is this JPS 'Sportcycle' Trike the greatest motorcycling machine of all time, or have we spent way too much time out in the intermittent sun of Silverstone for the F1 qualifying?
Honestly. How in the name of whichever your divine religious idol that you follow did this not sell?!
Here's what the seller has to say about the bike/car/thing:
Truly amazing one off formula1 styled trike, classic JPS colour scheme.

 

 

This thing is amazing to drive and handles like nothing else, the power delivery from the Honda superblackbird is incredible, if you have never had a super bike then this is not for you.

 


There is a long history and documented story to go with this vehicle from its invention and concept design in the usa to being bought over here as 1 of 3 and now sadly the last one,
all of this is available,


the true joy is in driving this trike, I cannot emphasize enough the total grin factor invloved and everyone from kids to adults love it, you will be talking about it everywhere you go,

 
The listing ended on eBay on July 6th 2016 and the asking price of around £12,000 wasn't met.
This is the single greatest custom, trike, F1 replica, John Play Special, batshit crazy machine ever built! Right?!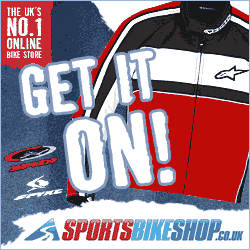 C'mon… Who's got a spare couple of quid? If everyone in twitter chipped in 50p we would happily share it!