One of only 38, original Wankel-powered Dutch motorcycles ever made.
Here's a little curiosity for you. Did you know that between 1978 and 1981 Van Veen from Amsterdam made nearly forty of their OCR 1000 models?
Nope. Us neither. We also didn't know that the engine used was a 1000cc Comotor twin-rotor Wankel engine either. An engine 'borrowed' from a Citroen GS car no less.
In 1974 when the prototype was first show it stunned the crowds at the Cologne motorcycle show. In fact, it wowed the crowds so much that – according to Motorcycle Mechanics magazine – 'Only the ingenuity of Honda and their flat-four Gold Wing 1,000 cc special stopped the Wankel-powered machines taking the Koln (Cologne) Motor Cycle Exhibition by storm!'.
The production of the little-known machines began in 2978 but soon stopped in 1981 after lacklustre reviews and issues with the engine and fueling.
Plus there was the small fact that at the time of release the cost of all of this ingenuity was almost double that of its contemporary competition; a BMW R100RS was only half the price!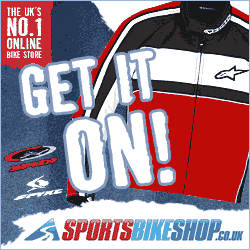 So with only 38 models ever in existence (discounting the 10 additional and new machines built from spare parts by an enterprising Dutch man in 2011) what price would you pay for a piece of motorcycle mechanical history?
With an engine in perfect condition, less than 100km on the clock and the rest of the motorcycle in just as mint condition, the cost to the final winner of the machine in an online auction this week was £59,547.
That's a lot of money for a bike that only throws out 100bhp and slurps fuel at around 30mpg, but when placed into the context of history, we reckon it's a bargain.
(Plus it let us use the word Wankel several times in an article, and to the children that call themselves journalists in our office, that's priceless!)