There was a LOT riding on their TT entry this year.
We had a lot of hope for Bjorn and Torsten Robbens and their Saroléa team this year. With Dean Harrison and Lee Johnston on their rider roster and an entirely new machine built on the steady progress of the past couple of years, it was felt that Saroléa were really in with a chance of scoring a podium success in 2016.
Secretly – following our conversations with Bjorn during the TT launch – we were expecting them to hit the magic 120 mph lap record in their pursuit of the Mugen Shinden and their challenge of the Victory Empulse.
As it turned out, this years' race descended into disappointment. With John McGuinness forced to slow and both Saroléa machines even failing to start the race, the tight, fast racing that we had hoped for from the teams didn't materialise.
We reached out to the team following the race to ask about the issues that have apparently plagued them all week, and they replied with the following statement.
Despite putting our everything into this year's race it wasn't meant to be. Thank you to our incredible team, our riders; Dean and Lee who have been the absolute best, our family and our team partners who we are proud to call our friends as well. Nothing worth doing well at this level is easy and we could not have put more hard work, energy and passion into getting our two SP7's ready and across the finish line of this years' race.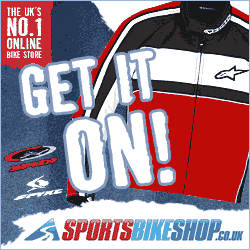 We are Sarolea. It really is all about the journey and the journey doesn't end here. That's racing. There are highs, there are lows and tonight we will celebrate as a team who we could not be more proud of. An incredible thank you to you all again, every single one who has supported our journey and who are looking forward to the future with us. Thank you DQ Advocates, Thank you Bridgestone. Thank you everyone and to our fans from all around the world who were here to support us. Congratulations Mugen, Victory and University of Nottingham, we cannot wait to see you next year!
From Torsten and Bjorn Robbens and the whole Saroléa team
We're hoping for a little more detail as to their issues and how this affects their plans for the coming Saroléa developments over the coming days.