'Everyone hated it when we moved from two-stroke to four-stroke engines. But now, nobody rides a two-stroke anymore!'
It's the second part of our interview with TT Racer Lee Johnston.
He's racing this year with the Sarolea team in the TT Zero. But he's already got form on battery-powered machines having secured a third place for Victory on their Empulse TT in 2015.
Steve's a nerd so he gets excited and evangelistic about electric motorcycles. Luckily, Lee felt the same,
"90% of the people bitching and moaning about the [electric] bike but they've probably never ridden fast!"
He's also racing a BMW S1000RR of course.
"I put a lot of effort in. I work hard and you don't get to the front by turning up and not trying. I want to win as much as anyone!"
Plus he makes everyone an offer that they can't refuse!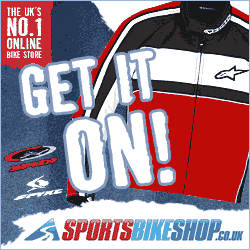 "If you come here and don't have a good time, I'll pay for your ferry for you! I've never met anyone who's come here and not had a good time!"