We're getting spoilt for motorcycling videogames now.
Okay, so this may not be a simulation in the vein of Milestone's RiDE, but at E3 this week Sony's US Bend Studio released the first details of their new game, 'Days Gone'.
'You know what I remember most? Riding the open road!'
Set in the volcanic scarred high-desert of the Pacific Northwest of America, Days Gone is an open-world, action-adventure game where you get to play as 'Deacon St John', a Drifter and a Bounty Hunter who'd rather risk the dangers of the broken road than live in one of the 'safe' wilderness encampments.
Oh and 'Zombies!'
Only they're not really Zombies, they're survivors of a global pandemic survivors called Freakers – mindless, feral creatures, more animal than human but very much alive and quickly evolving.
(So Zombies!)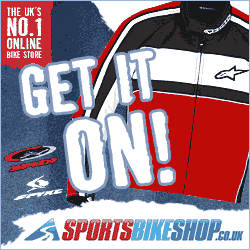 Not much else has been released with regards to details but if riding around the wilderness wearing a patched vest and shooting undead people in the face is your kind of thing, then we think you'll enjoy this.
Plus – you know – motorcycles!
(One thing though, in the trailer the bike definitely sounds like a Harley, but that bike he's riding? What is it? It sounds like a Harley but if the screenshots are anything to go by then it's actually a straight twin engine, and not a V.
Also for riding around the wilderness, Deacon St John would have chosen a whole lot more practical a machine than a Harley-Davidson.)