In 1929 Saroléa was producing seventy-five motorcycles a day from out of its state-of-the-art factory in Belgium and became one of the largest motorcycle manufacturers in Europe.
Just thirty-four years later the famous and the much loved Belgian brand was no more. The ravages of the Second World War and the economic struggles that followed had brought the company to its knees.
Nearly half a century on, the rights to use the name were purchased by twin brothers from Ghent, and the tentative steps towards a new motorcycling legacy were born…
---
As I sit on a wind-strewn bench just off from the famous Douglas promenade, it takes me a while to settle and compose myself; it's the week of the 2016 TT launch and my first visit to the mecca of road racing that is the Isle of Man has been met with a chilling blast coming in from the Irish Sea and I've failed to pack a decent jacket.
Bjorn Robbens, one half of the twins who now owns the Saroléa name, on the other hand looks perfectly at home as he's beaten across the brow by the incoming breeze,
'The Isle of Man is beautiful. It feels like home'.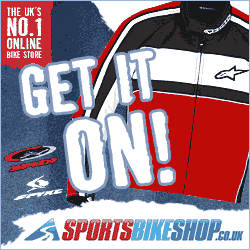 Saroléa's actual place of permanent residence is just outside of the city of Ghent, Belgium, in a town that Bjorn and Torsten Robbens have called home from forty years. Motorcycles have always been in their blood, and their affiliation with the name of Saroléa runs for even longer than that,
'Saroléa have always built high-end – but really competitive – motorcycles and racing was used in the 1920s, 30s and 40s as a means to develop new bikes and to push technology'.
'But our family actually first got in touch with Saroléa in the 1950s', explains Bjorn, squinting through the glimpses of sun that are threatening to break through the early morning cloud, 'Our grand-uncle was one of the twelve factory riders for the Saroléa brand, racing Moto cross. He raced internationally and actually battled for the world championship.'

But that doesn't in anyway explain how, almost seventy years later, the great-nephews of a factory racer find themselves in charge of – and racing – a beloved marque using one-off, state-of-the-art electrically powered motorcycles on an island in the Irish Sea.
'Well, Torsten always had his own idea to build bikes one day and when he was ready he looked into buying the Saroléa brand – because of our family connection – and it was just available. It was as easy as that.

Nobody had a claim on the name any more, so we did a little investigation and we just bought the name like that, straight off of the shelf.  It was the easiest – but best – investment we've ever done.'
Having an idea to build your own motorcycles and then taking the step to buying a ready-made brand is one thing. But how on earth do you actually go about launching a bike company?
'With our experience in F1 and manufacturing, as well as space projects, Torsten has gathered a broad knowledge about manufacturing, design and engineering. So it all just all came together. We just started it. And then, well…
Well, he literally designed and engineered his first motorcycle and then, a couple of years later, that was the bike that was actually racing at the TT'.
Which all makes it sound so easy; like anyone can do it.
But it's worth mentioning at this point that Torsten Robbens has a CV that includes work for McLaren Formula One and Le Mans twenty-four-hour Endurance car racing. Not to mention that he currently has a carbon fibre 'optical bench' that he's played a major role in designing and building travelling to Mars as part of the European Space Agency's ExoMars project.
John Britten is our complete inspiration.
And Bjorn is no slouch either. With his background in IT and systems engineering, it would appear to be the perfect blend of experience, expertise and good fortune.
So you and your brother have designed an electric motorcycle and bought an evocative name to put on the side of it. It can't just be that easy to then just enter it into the world's most competitive road racing event…
Can it?
'Oh no! Not at all. And initially the bike wasn't even going to be electric.
We started this back in 2007 [before they had even purchased the Saroléa name] and we worked on an Internal Combustion Engine (ICE) bike for around two years before coming to the TT for the first time. Then, we saw the TT X (now the TT Zero) race and we realised that something was happening. Things were going to change rapidly and that if our ultimate goal was to win the TT then our best chance would be in the Zero class.'
'Because this was when it was just starting. Everyone starting from scratch, learning and developing, and failing, and then trying again. Small brands and big brands were all starting at the same level, all trying to win the TT.
So we through away the plans for the ICE and just started over again in 2009 with a blank piece of paper'.
Electric motorcycle racing first began at the Isle of Man TT in 2009 but it was a year later that the TT Zero was introduced. Among the inaugural competitors was the bike from pioneering motorcycle designer Michael Czysz.
'The MotoCzysz bike and brand were amazing. It was them that really inspired us to develop our electric offering.
But if we were being honest the initial inspiration goes back even further than that, to John Britten. He is our complete inspiration, and the way that he managed to do incredible things from New Zealand is the same spirit and mentality that we have tried to recreate.
Just like him, we're going against the odds and building the best bikes in the world.'
And fighting ever increasing odds was an element of the story that sharply came into focus for the Robben brothers. During the interim years between the return to the drawing board in order to develop a completely new, electric powered machine and entering for their first race in 2014, Saroléa saw the entire landscape of the TT Zero change.
With MotoCzsyz dominating the field and making incredible advances in average speeds year-on-year, Mugen Shinden – Honda's 'unofficially affiliated' tuning arm – took an interest in the event and came second with their first ever entry, and with John McGuinness riding, in 2013.
'If you don't go over 120 mph this year, you won't be part of the winning teams'.
Then – after Michael Czysz's illness forced him and his team to withdraw after their final, Michael Rutter piloted win in 2013 – what was a mixed-bag of crazed individual genius and university, science-led teams suddenly became the domain of the world's largest manufacturer. And along with it their multi-million pound development bikes being ridden by the world's best riders. Things stepped up a gear, and quickly.
In 2014 – the first year of entry for Saroléa – the Mugen team entered two bikes ridden by John McGuinness and Bruce Anstey.
Bjorn and Torsten had spent six years designing and redesigning a bike to challenge for a TT title and then they found themselves up against the mighty power of Honda. It must have all felt so overwhelming?
'Well, it was very exciting. We worked until literally the last day before the TT and the bike practically did no test runs whatsoever.
So not only was it our first race, it was also our very first miles on the bike. But we had a really engaging rider – Robert Wilson – and he really helped us out with the set-up and the testing.

And oh… He did a great race. We practically made podium that year.'
Wait, 'practically'?
'Yeah, we were actually announced as third, and had even entered into the winner's' circle and had done interviews and everything.  It wasn't until 30 minutes later that the officials told us that there had been a mistake with the timings and we found out that we'd missed the podium by three-tenths of a second.'
'But whatever doesn't kill you makes you stronger right?', laughs Bjorn with just the slightest hint of annoyance still pursed on his lips,
'We knew we had the technology. We knew that we had the right bike. It was just a case of going back to the shed, into the workshop and redesigning everything based on our problems and issues that we'd identified during the race.'
And let's not forget battling against the might and resource of Honda.
For 2015, Saroléa hadn't quite returned to the drawing-board, but they did come back to the island with a redesigned motor, entirely new cooling system and a completely new chassis. If they were to get on that podium for real this time, they'd absolutely need to increase their average speed from 97mph closer to that of the 117 mph that the Mugen had won with the previous year.
'We came back in 2015 with Robert Wilson again, but with an entirely new bike. In 2014 we made fourth place with an average lap of 97mph. In 2015 we had pushed that dramatically to 106 mph; which was a leap of 17%.'

An amazing achievement when placed into context. But one that was overshadowed by the staggering times of John McGuinness and Mugen who'd come within a solitary mile per hour of the magic '120'.
'120 mph is the benchmark for this year', explains Bjorn with a knowing smile across his face, 'If you don't go over that you won't be part of the winning teams.'
'It's a huge evolution that we need to make – going from 106 mph to over 120 mph – but we're confident that we can manage it by introducing some brand new technologies and with our new mechanical developments.'
I ask Bjorn how it's even possible to go about making another 15% increase – essentially improving the motorcycle by over 30% in two years – and he looks at me with the eyes of a man frantically trying to translate his knowledge of how the sun works into words that a five year old could understand,
'Mainly by being clever about the efficiency', he smiles.
'You can do that in many ways. You can be more aerodynamic, lighter, smaller… But the most important thing that we've focused on this year is intelligence.'
'We've made the bike aware of what it's doing. So once the rider gets on the bike, he doesn't need to look at any gauges, or do any battery management. He just goes full throttle and gets to the finish line as fast as possible.'
'You need the bike to take care of everything that's going on around it. This leaves the rider alone to do the what he's best at – the riding.'
Which – if my five-year-old level of understanding is correct – means that in previous years there has been battery and power management but it's only ever been set before the race, and hasn't been able to manage and change itself automatically on the move.
'Yeah, that's right', Bjorn nods pleased with my lightning fast interpretation, 'Strategy was set up before the race but then once the bike was off and running it was just waiting to hit the finish line. Whereas now… Now it's 'thinking' whilst it's racing.'
With Torsten having done the 'heavy lifting' of the mechanicals and engineering, it would now seem down to his brother Bjorn, and his software development skills, to take care of the more nuanced and intricate requirements that a machine built upon batteries demands. But whilst Bjorn is aware of the importance of his and his brother's work, he's equally cognisant of the value that experienced riders will bring,
'We're far more confident that we can compete with Mugen and Victory now because of these changes. But we also realise that we need to have top riders to pilot these machines too… Because these speeds increase so much every year.'
'This year a 120 mph lap demands riders that can do that. So having Lee Johnston and Dean Harrison on the bikes is really going to help and make that possible.'

Motofire spoke to the diminutive package of Irish exuberance that is Lee Johnston earlier that week and he's very obviously excited about the Sarolea project. He's also enthusiastic about electric motorcycles in general, especially after finishing third in 2015 with a Brammo powered, machine running under the Victory logo with an 111 mph average.
But whilst Lee Johnston might be a proven contender, the inclusion of Dean Harrison is arguably more interesting. Not only is he the ever-s0-slightly fastest rider across the mountain course, but he's never ridden an electric bike on the TT course before. In fact, the story is even better than that. He's actually never ridden an electric motorcycle before at all. Ever.
'Haha. Yeah!', laughs Bjorn slightly nervously, 'His first test will be about a month before the race, in Spa Francorchamps. It's exciting.'

Exciting would certainly be one word for it.
But six years after his first meeting at the TT, speaking to the relaxed but intense Bjorn leaves you with the feeling that he's become an old, experienced hand. Confidence is not in short supply but you still get the sense that he knows that 2016 will see them echoing the late nights and last minute preparation of their first year entry,
'Nah, we'll be sitting down and having a beer. Hmm…', he smiles knowingly, perhaps with an eye already on how he'll be catching up with the missing sleep he's bound to accrue.
'We have a lot of testing to do, we are going to have two bikes on the grid and we're bringing a third bike with us as well. But we'll keep the momentum and spirit up.'
---
A month or so later and anticipatory excitement has been replaced with race-week realisation.
Friday practice for the TT Zero sees both McGuinness and Anstey out for Mugen Shinden on the 37.73 mile course and recording speeds of 117 mph and 114 mph respectively. But there isn't a time recorded for the Sarolea team. In fact, there's no mention of them across the Isle of Man website or social media channels at all.
I email their PR representative with regards to their whereabouts and my enquiry is met with a single line response,
'Just working on stuff.'
Later I get word from Torsten. His reply to my question of 'why didn't you practice on Friday?' is more playful,
'We wanted to keep it exciting'.
It's not uncommon for race bikes and teams to fail to meet early practice session deadlines; the need to iron out race-specific problems is the reason that such sessions exist in the first place. But with the second practice session on the Saturday cancelled due to two tragic accidents on the course during the day, there is precious little time left to get the motorcycle – and riders – running a full race simulation.
Late on Sunday evening I fire off quick call to Bjorn and ask him how his confidence levels are feeling now for the TT Zero race on Wednesday,
'Our riders have had a really good week so far and they're feeling great, but we know it is going to be a very challenging race. 
All the teams are looking strong in practice and we are confident qualifying will see a much more aggressive increase in lap speeds.  We expect, like in the other classes this week, the same will happen in the TT Zero and records will be broken.  We fully plan on being part of that.   
The conditions are great, our team is focused, the race will speak for itself. We are ready for this.'
Racing in the TT is by no means a small achievement, and even the biggest of teams and the best of riders find themselves floundering underneath the weight of expectation and the up-to-the-wire changes that such an event demands. But the Robbens brothers are juggling those challenges alongside the fact that they're running what is essentially home-built, untested and unexplored machinery upon which resides a company name that they've not only got history invested within but also their own time, money and potential future.
The expression 'Go big or go home!' is often thrown about when discussing motorcycle racing.
With Saroléa, Bjorn and Torsten Robbens are aiming to go bigger than most!