The best laid plans…
Despite all of the hype and build-up, neither of the Saroléa bikes to be ridden by Lee Johnston and Dean Harrison failed to even get off from the start line of the TT Zero bikes this year.
We spoke to Bjorn Robbens from Saroléa this morning and asked him for exact details of what happened to both of their bikes, why couldn't they race and how does this affect their plans for the future?
---
'Sometimes you need to make a decision based on the longer term plan', says Bjorn over the phone, trying to hide the obvious tiredness and disappointment from his voice, 'It was terrible to have to make that decision on the grid. It was just a short term issue but if we make the wrong choice it affects our longer term plans. If we have problems with throttling then it's just not worth risking for the riders. Not at the speeds that we were hoping to ride'.
So what went wrong with the bikes? Why get the riders ready and the bikes out from the paddock if the issue was so terminal?
'The mapping of the power uses data that comes from the motor to guide the throttle and its response. The data that we got out was scrambled and we just couldn't be sure that the throttle would respond the way that we wanted it to. During the morning we lost power and then it came back, but we just couldn't be sure if or when it would be controlled correctly.'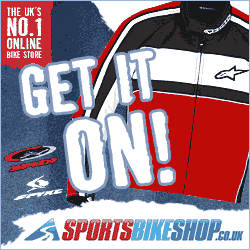 'We were working right onto the grid with laptops plugged into the bikes just to find a fix. We worked until the very last minute and the riders were ready to go as well. Both Dean and Lee were willing to just feel the bike and to see how it performed as they went along. But thirty seconds before the riders were ready to set off we just couldn't be confident. We had all planned to take off but we just couldn't push the way that we wanted to and we had to make a call.
It just wouldn't have been safe for the riders to be on a bike that we weren't confident about, especially at the speeds that we're capable of.'
So you genuinely think that you could have grabbed that mythical 120mph lap for the TT Zero if you'd been able to run?
William Dunlop was tagged at running his third placed Victory Empulse RR at 159.8mph at the Sulby straight, so the Mugen was obviously quicker than that…
'Oh we would have been close', he replies with excited animation in his voice, 'We took the bikes out last night and our test rider was hitting speeds of around 175mph around the track.
And what about that 120mph lap goal that everyone was so convinced they'd manage this year?
'Well, for us we're taking everything as a sign. It looks like it just wasn't meant to be for anybody this year, which – taking a positive out of the situation –  makes the challenge for next year even more exciting.
We want to be the team that gets 120mph first. We want that record. 
It's a shame for Mugen though, and we're disappointed for them and the TT Zero as a whole, because the spirit and friendship amongst all of the TT teams here is amazing. We're talking to each other all of the time – big team or small. Mugen must be upset at not doing better than last year but it just goes to prove that this is hard for everybody.'
So what now?
'We're not in this to just fill the grid and trundle around at 100 mph. We're in this to do 120 mph plus and to win podiums! 
So now? Now we're just sad and Lee and Dean are sad too. They know what we're capable of. They've already said that they're up for racing next year with us and to help continue on developments with us on the bikes, so that's great.'
Bjorn sighs, naturally overwhelmed, 'We just need to find the energy to start all over again on Monday when we get back to the workshop.
Taking risks on technology and with a small team, testing is limited but we want podiums! We missed out on testing and that is where we missed out on the end. We have a team of five people. Mugen have a team of around fifty.
We've slept four hours a night for the past two weeks and worked as hard as we possibly could.'
So you're going to come back next year and do this all again? The commentary team of Steve Parrish and James Whitham on ITV last night seemed to think that you weren't ever going be any serious competition for the likes of Mugen or Victory.
'Look, we're taking risks on technology and with a small team, testing is naturally limited. We have a team of five people. Mugen have a team of around fifty. But we want podiums!
Mugen and Honda spent around €8,000,000 in 2015 on their bikes and this year that cost was closer to €15,000,000 – and they still didn't do any better with their times than last year.
We know what our bike is capable of. Our test rider and the dyno data from here all shows us that we had a winning bike. We have the performance and this isn't bluffing or anything, we can do it. We built the bikes to do it and that's what we're going to do!'
---
Already the team is planning a trip to (and hopefully a run at) the Manx TT later in this year; one suspects as a way of vindicating some of the heavier criticism that they've received since their no show at the Zero grid.
As for the immediate future? Well it's fair to say that whilst this week hasn't gone to plan the remainder of the 'longer term plan' that Bjorn hinted at earlier in our conversation is very much still in place.
Despite the setbacks Saroléa have not completely got the TT bug out of their system just yet.