After ten years of development, Nigerian designer Olufemi Odeleye has been nominated for the Innovation Prize for Africa.
Odeleye spent a large amount of time working in the automotive industry in the UK before returning to Nigeria with the intention of using his skills to help benefit his native country.
After seeing his grandfather work as a farmer, he knew that the key to unlocking the country's agricultural needs would be in assisting those working on the land, and – after witnessing the motorcycles speeding past him after spending more time than was comfortable in a huge traffic jam – he came upon the idea of using the fast, cheap form of transport as the basis for his farming invention.
"It has always been my design philosophy that you should use things you have at your disposal to solve problems. So I saw the motorbikes and I thought I should be able to use them to do something…

When I got home I immediately put pen to paper and did some sketches and modified a motorbike and about a month later I made a prototype, which was basically the first of seven prototypes." – Olufemi Odeleye
With the cost of traditional heavy machinery costing as much as $20,000, and in turn pricing many potential farmers out of the market, the current price of the Tryctor with three attachments is around $9,500. Still expensive and a high barrier to entry for many, but at over 50% cheaper and with maintenance being able to be carried out locally, it's been seen as a God send by many.
The final product is a three-wheeled, mini-tractor with huge, chunky tyres suitable for the land and a 30hp engine that can also be used as a generator. And it comes with various farming implements – a disc plough, harrow and trailer – which can be attached to improve production, supply markets and ultimately increase revenue.
The first ten Tryctors have been built thanks to funding from the government and the results of these test placements are due to be completed by the end of the year.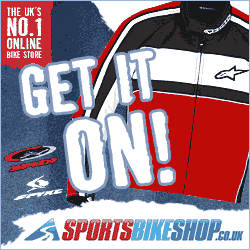 Then it's just a small matter of commercialising the business.