When Friday morning began, there was a feeling of excitement and anticipation at what the Catalan Grand Prix would bring.
The Montmelo track hosts fantastic racing on the outskirts of a beautiful city and the fans are always loud and proud.
By Friday afternoon, that excitement had evaporated as we learnt that Luis Salom had passed away after crashing during Moto2's second practice session. The joy of racing was replaced by the heartbreak of losing a rider who was so young, so talented and who was universally liked.
Shortly after the news broke, the usual Rider Safety Commission meeting was held at the circuit, where the options available were discussed. The first possibility was cancelling the rest of the weekend, but after Dorna spoke to Luis' family and team it was decided that the event would continue, as long as it could be made safe to do so.
The Barcelona circuit has two configurations; the longer one that MotoGP normally runs, and the slightly shorter version used by Formula 1 that contains a chicane in the last sector. MotoGP riders had tested aspects of the F1 layout in 2014, but it had been decided at that time to continue with the normal version. On Friday, the Safety Commission went to the last corners and worked out a way to safely incorporate this section for the rest of the weekend, in order to avoid the corner where Luis Salom had crashed earlier that day.
The Safety Commission is held on the Friday of every race weekend, in the same place and at the same time. It's also usually attended by the same riders every week. On Friday, it was made up of Marc Marquez, Andrea Iannone, Pol Espargaro, Aleix Espargaro, Jack Miller, Bradley Smith, Alvaro Bautista, Andrea Dovizioso, Tito Rabat and Cal Crutchlow. 10 riders out of a grid of 21, four of them Honda riders, six of them not.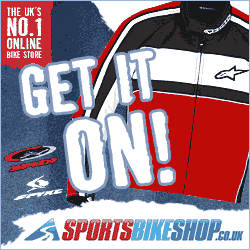 Why is the fact that most of them don't ride Hondas important? Because after running the new layout on Saturday, a couple of riders were unhappy that it seemed to give Honda an advantage, with the new first gear corners in particular apparently working in their favour.
But let me be very clear; every single track change that was made was made for safety and safety alone. In racing, every decision will benefit some whilst negatively affecting others, but safety always comes first.
Saturday was an incredibly difficult day for everyone. Emotions and tensions were running high. After qualifying the three pole sitters of Brad Binder (Moto3), Johann Zarco (Moto2) and Marc Marquez (MotoGP) all dedicated their pole positions to Luis, with Marc also dedicating his to his Grandmother, who sadly passed away after Mugello.
In the post-qualifying press conference, the emotions affecting the riders were clearly visible, but they showed great strength in the calm and measured manner in which they answered questions, with Marc Marquez and Dani Pedrosa, in particular, being very considered with their responses.
Marc explained the process that the Safety Commission had gone through the day before, and was firm with Jorge Lorenzo who said that he would have wanted to be included, especially as he is the current World Champion. Marquez said "One thing is clear; every Friday we have the Safety Commission meeting at 5:30 in the same place and yesterday it was the same riders as usual. Normally we are always 9-10 riders, not every rider [attends], and I think if we have the opportunity to try to improve the safety of the tracks every rider needs to go."
Johann Zarco was another rider to give a firm response in the press conference after a journalist suggested that someone was lying after Carmelo Ezpeleta had said that there had been no requests to change turn 12 previously, while Lorenzo had said he had stated it should be modified before this date. There is a right time to ask a question, but this wasn't it and Johann responded "It's a shit question. You are looking for a problem. Who is right and who is wrong. You must shut up." Before Marquez stepped in to calm everything down by saying that no-one had lied, it had been discussed before and the air fence was installed as a result.
But as race day dawned on Sunday, the conflicts of the day before were left behind, and there was only one thought at the forefronts of everyone's mind; Luis.
After the morning warm-up sessions were completed, the MotoGP paddock assembled on the grid for a minute of silence, to remember Luis and to pay their respects. Moments like these are impossible to describe because they invoke the rawest of emotions; feelings of loss, confusion and heartbreak. But through the pain of the moment, the feeling of solidarity shines through. MotoGP is a family containing riders, teams, fans and the rest of the paddock all together as one.
As always the first race of the day was Moto3 and they started off a fantastic day of racing. The lead swapped constantly and there were, unfortunately, some big crashes during the race. But the close battles were breathtaking and after fighting hard it was eventually Jorge Navarro who secured his first ever Grand Prix victory.
After the race Navarro and the other two podium finishers of Enea Bastianini and Brad Binder all dedicated their results to Luis. It's also quite fitting that Jorge Navarro became the 39th Spanish rider to win a Grand Prix, with 39 being the number that Luis Salom raced with.
In Moto2 Johann Zarco started from pole, but his start left a lot to be desired, leaving the Frenchman with work to do. It was Alex Rins that led much of the race, but eventually, Zarco found the pace to get past Rins.
Further back there were a few crashes and retirements, including Alex Marquez who crashed out after doing a great job running in the top five.
Again the podium finishers (Zarco, Rins and Nakagami) all made dedications to Luis after the race and stood together on the podium in a moment of respect to the young Spaniard.
By the time MotoGP was ready to get underway the temperature had risen to well over 40 degrees on track, leaving the riders concerned over whether or not they'd be able to make their tyres last.
Off the line, it was Jorge Lorenzo that shot into the lead, with Valentino Rossi dropping back to sixth after qualifying in fifth place. The Italian quickly made up positions though and was in the top four by lap two. Lorenzo continued to lead and it seemed as though he would do his trademark move of pulling out a gap at the front and escaping the riders behind him.
But Rossi was on a mission, moving past Marquez into second at turn four in a perfectly executed move that left Marquez no room to respond. Rossi then chased down Lorenzo, before passing him with the same ease, this time at turn one.
Marquez passed Lorenzo not long after, pushing the World Champion down to third, before then turning his focus back to Rossi in front of him.
For Lorenzo, his day continued to get worse as he dropped back behind both Dani Pedrosa and Maverick Vinales. By the end of lap 12, Lorenzo was in fifth place, with Andrea Iannone behind him in sixth.
It was this positioning that brought an early end to Lorenzo's race. With nine laps to go, Andrea Iannone ran into the side of Lorenzo, catapulting them both out of the race and onto the runoff at turn 10. Lorenzo was visibly limping, but just as visible was his fury at Iannone.
Following the #AI29 / #JL99 incident, @andreaiannone29 will start from last in Assen. #CatalanGP pic.twitter.com/LFn5kKRY6I

— MotoGP™ (@MotoGP) June 5, 2016

As Lorenzo turned into the corner, Iannone had already put his front wheel in line with Lorenzo's rear, meaning that neither of them had anywhere to go. When you're the rider behind, as Iannone was, you have to be aware of the person in front of you and anticipate where they are likely to go. After the race, Iannone said that he had braked as normal and suggested that there must have been something wrong with Lorenzo's bike.
As both riders walked off the track, Iannone appeared to go to apologise to Lorenzo, with Lorenzo pushing him away. But speaking afterwards Jorge Lorenzo said that Andrea Iannone hadn't been apologising, he had been asking what was wrong with his Jorge's bike, making Jorge's reaction to Andrea all the more understandable.
Race Direction looked at the incident after the race and Andrea Iannone has been told that he will have to start from the back of the grid at the next race; at Assen in 3 weeks time.
Back on track, the battle between Valentino Rossi and Marc Marquez was really starting to hot up. Marquez made a number of passes on Rossi before running wide immediately after, enabling Rossi to keep the lead.
With three laps left Marquez made it past Rossi and this time he kept the lead under braking. By this point in the race, their tyres were shot to pieces, but both riders were still fighting for every single inch.
At the start of the penultimate lap Rossi retook the lead and as he eased open the smallest of gaps, Marquez ran slightly wide in turn 7, leaving Rossi the space he needed to hold the lead for the last lap and all the way to the chequered flag.
Rossi secured his second win of 2016, while Marquez followed him home in second with Dani Pedrosa finishing in third.
The battle between Valentino and Marc was simply sublime, and it followed a day of amazing racing.
In Parc Ferme, we saw a true sign of just how much the events of this weekend have touched the riders. The moment we had all been hoping for finally arrived, when Valentino and Marc shook hands. The bitter memories of last season were put where they belong, in the past, in order for them to unite with the grief of losing Luis and after honouring him with a stunning race.
Speaking in the post-race press conference, Valentino was asked if this weekend would help to improve his relationship with Marc as we all move forward. Valentino answered with a simple "yes" leading to laughter in the room before Marc responded "ok" and touched Valentino on the shoulder, which was greeted by applause, showing just how eagerly everyone had been awaiting this moment.
This weekend in Barcelona will be remembered for many reasons, and there will be many images that stick in your mind as you reflect on the events of this race: the races themselves, the t-shirts worn by the podium finishers, the glances to the heavens, the heartbreaking moment of silence, the flags waved by riders, Marc Marquez changing his number to 39 after the race, the handshake and Pol Espargaro carrying a board with 39 on it after the race… They'll all be around for a long time to come.
But if there's one thing you take away, let it be this; Luis Salom was a truly wonderful young man who was taken from us far too soon and in a cruel twist of fate, by doing what he loved most.
But the entire MotoGP family have united in love and in grief. In the darkest hour of our sport, a light has shone through. Luis will be remembered for many years to come and the pain of his loss will be hard to overcome. Together we're so much stronger than we are divided, together we'll remember Luis and continue to race with him in our hearts.
As with any family the people within MotoGP won't always agree, there will be arguments like we saw last year and people will invariably fall out with each other. But when it matters most, everyone comes together to make it count.