It's always good to watch the Parallel Twins bombing around the Island course.
We've got a soft spot for the Kawasaki ER6F (of Ninja 600 if you're American and prefer a little more aggressive branding). It was our first 'big' bike when we started riding and along with the SV650 it's pretty much regarded as everybody's first choice of supertwin machine.
Actually there isn't too much choice if you look at the market, so it's no wonder that the field was entirely dominated by ER6 machines.
The winner was Brit, Ivan Lintin with a more than respectable 119.417 mph top speed and a quickest lap of 18 min and 57 .427 seconds. In fact it was such a commanding win that he knocked James Hillier into second by 12 seconds. This was a good race for Hillier though, and this was on a 2011 Kawasaki ER6 bike that he's never failed to get a step on the podium on since he started running it four years ago.
Third place was Martin Jessop 117.165 mph with his first ever TT podium. Also on a Kawasaki ER6
The first non-Kwak bike to cross the flag was Gary Johnson who's having a solid TT this year on a WK 650i; a great showing from what is the China manufacturer's first 'big' bike.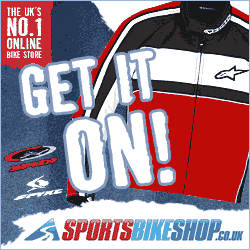 Stefano Bonetti from Italy was fifth on the beautifully put together Paton S1; a bike that just happens to be based upon?
Yep, you guessed it. A Kawasaki ER6.