New Zealander takes win by over 25 seconds.
After several delays throughout the day, expectations were high for the TT Zero race this afternoon. With Mugen (Honda) having both McGuinness and Anstey riding their completely ' built from the ground up' motorcycle facing off against Belgian upstart Sarolea and the muscle of Victory on their Empulse machine there was a lot to look forward to.
Sadly, the race will be more remembered for the technical issues than the result.
Which is a shame, because Bruce Anstey's win and 118.416 mph lap shouldn't be undervalued.
With the both of the Sarolea bikes failing to even make the start – after a horrendous week which saw neither bike make any practice sessions either – the field was already reduced to a small amount of bikes.
By the time John McGuinness had to slow and eventually hobble over the line with mechanical issues the amount of bikes left competing in the race was whittled down to just five.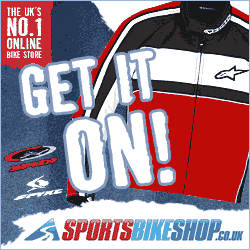 But that wasn't the only issue with the event. With the Isle of Man TT timing devices/transponders all reporting incorrect or invalid timings for much of the race, it was confusing for spectators to be able to tell just who was running and in what order.
Even the official Manx Radio commentators were becoming perplexed and had announced John McGuinness as the leader for several minutes before realising that they were actually watching Bruce Anstey and his winning run on their screens.
Much respect should be paid to William Dunlop and his Victory team however who came in second for Victory with a 115.844 mph average.
But perhaps the biggest smiles of the day went to third placed runner Daley Matheson for the Nottingham University team. It was an unexpected but extremely welcome surprise for them to have scored a podium and the delight was evident.
The challenge of anyone achieving a 120mph lap of the TT on an electric motorcycle will remain a goal for another year. This is also the first year in which an electric motorcycle hasn't bettered a time achieved by another bike from a previous year.