New Yamaha Yard Built 'Monkeebeast' by Danish superstar builders.
Per and Nicholas are the force behind the Wrenchmonkees from Copenhagen. They're also the people responsible for kicking off the whole Yamaha Yard Built scene with an XJR1300 (the Monkeefist) build back in late 2013.
Since then they've built an SR400 (the Gibbonslap) for the Japanese manufacturer, launched an entire clothing line and built more, beautiful, blacked-out bikes than any normal human can count.
Now they're back with their fourth Yard Built for Yamaha – the formidable XSR900 'Monkeebeast'.
"This latest build is brilliant; it shows clearly that their design is constantly moving forward and evolving, ahead of the game! I'm really happy that they have shown that with some clever modifications, but no cutting or welding to the frame, you can transform the XSR900 into something completely different." – Cristian Barelli, Yamaha Motor Europe.
Transforming the XSR900 from a 'street machine' to an 'all-terrain beast' has been done thanks to Boranni 17″ spoked wheels, Continental TKC tyres and K-Tech shock.
An SC Project exhaust finishes off a modified MT-09 exhaust system alongside powdercoated mud and engine guards, Motogadget instruments and MT-03 style headlight and rear.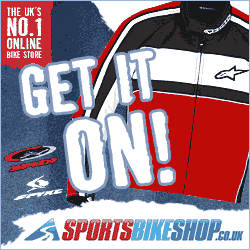 We got to see the work close-up at The Bike Shed show this past weekend, and we can honestly say that the attention to detail and quality of the components manufactured for this build are second-to-none.
If you're looking to turn an already great XSR900 into something altogether more brutal, then we know where we would start looking.