New 1301 Vitpilen spied on Austrian roads.
With news this week that, of the 22,000 Ducati's on UK roads nearly 1,500 of them are Ducati Diavels, it's not hard to make the supposition that this popularity extrapolates out into other territories as well. So it's hardly a surprise to learn then that other manufacturers are looking to cash in on some of the 'sports cruiser' action.
We've already had hints from Germany that BMW have something along these lines that may be on their list of 2017 motorcycles, but who would have thought that the next company to be chasing the Italian marque's cruiser-tail would be little ol' Husqvarna?
According to spy shots released this week, that's exactly what is happening.
Photos being touted around to to the highest bidders this past month appear to show a 1301cc, water-cooled V-twin – the same one as used throughout the KTM 1290 range – all wrapped up in a new styling package that is heavily reminiscent of Ducati's powerful bruiser.
Whilst much of the KTM 1290 Super Duke can still be seen within the photographs – the engine, chassis and even the wheels all seem to be borrowed directly from Husqvarna's, big Austrian cousin – there are definitely differences to be found.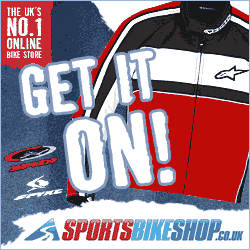 Do you remember the stunning Vitpilen 701 concept that Husqvarna unveiled back at the EICMA show in November of 2015? Well, there are similar subframe and bodywork elements from that and it's 401 concept from the previous year featured in this mule, but perhaps of most interest is the riding position.
Unlike the more upright KTM Super Duke R, the position of the bars on the spied model show a much more 'sports' orientated set of clip-ons instead of the more upright, KTM position.
We're expecting to see more over the coming months, with a full reveal at either the Milan or Cologne motorcycle shows in the Autumn. But for now, spend your time looking at the 701 Vitpilen and 401 Svartpilen and imagine those lines and that bodywork combined with the raw, gnarly power of the 1290 Super Duke R.
Have you stopped drooling yet?