The sixth round of the MotoGP season takes place at the beautiful Mugello circuit, nestled in the Tuscan hills.
The track is a favourite amongst riders, with the rest of the paddock and the fans looking at the yearly visit as a racing pilgrimage.
For the Italian riders and teams it is their first home race of the year and it's definitely a highlight, with an incredible atmosphere and a crowd that is fiercely partisan.
Unsurprisingly it's Valentino Rossi who has the best record around the 5.2km circuit, with 7 wins and 5 pole positions. But The Doctor hasn't won at Mugello since 2008, with current World Champion and Yamaha team-mate Jorge Lorenzo currently enjoying a 7 year podium streak.
Both Yamaha riders believe that their M1 will once again suit Mugello, with it's sweeping corners. But Rossi did acknowledge that he will need to ensure he doesn't repeat his mistakes from Le Mans this weekend.
In France he was slow finding a good setup, which hampered him in qualifying. The Italian also admitted "It's very difficult for me to keep my concentration here because there are always so many of my friends and fans around."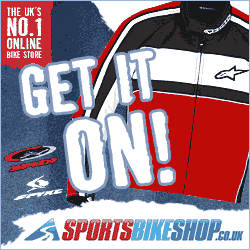 For Lorenzo he arrives at Mugello in perfect form, with a win at the last race in Le Mans and currently leading the World Championship.
With motivation at a high in the Yamaha garage, the safe money would be on either Lorenzo or Rossi standing on the top step on Sunday, especially with Yamaha having 9 wins at Mugello in MotoGP.
But the home team of Ducati will definitely be putting up a fight this weekend. Andrea Iannone achieved his first pole position in MotoGP at Mugello last year, and went on to get his best result in the class with his 2nd placed finish. Andrea Dovizioso has now been confirmed as Ducati's second rider next season, with Jorge Lorenzo joining him in the team. Whilst Iannone will be replacing Maverick Viñales at Suzuki, as Viñales' expected move to Yamaha has also been confirmed.
Dovizioso was unable to finish the race last year after a mechanical issue with his rear sprocket forced him to retire. The Italian has had a definite lack of luck this season; after his 2nd place in Qatar, he was taken out of 2nd by Iannone in Argentina and resorted to pushing his bike over the line to finish 13th, in Texas he was again taken out by another rider (this time Dani Pedrosa), in Jerez he was forced to retire with a water leak and in Le Mans he crashed out of the race whilst running in third.
He'll be desperately hoping for a change in fortunes this weekend, but the statistic that Dovizioso and Iannone haven't both finished a race since Phillip Island last year won't be one the team wants to dwell on.
Another contract for next season was confirmed this week, with Dani Pedrosa deciding to stay at Repsol Honda for the next two years. Both Pedrosa and team-mate Marc Márquez know that acceleration could again prove to be an issue at Mugello, but will focus on finding good grip and a stable set-up early on. Márquez says that he will be targeting a podium on Sunday, whilst Pedrosa hopes to improve in qualifying this weekend.
The satellite Ducati's at Pramac, Avintia and Aspar could all play an interesting role in this race, with their top speed advantage a definite bonus down Mugello's long front straight.
Eugene Laverty will be hoping to continue his good run after scoring points at every race this year, whilst Hector Barbera is currently the top Ducati rider in the championship standings and achieved his best qualifying in MotoGP at Mugello in 2012 when he started from 3rd. There will also be one extra Ducati this weekend, with test-rider Michele Pirro running as a wildcard after his double win in the Italian Superbikes championship last week.
Tyres will again come into play in Mugello, with teams searching for the perfect balance as the riders battle both fast and slow corners, intense braking sections and elevation changes. Michelin have brought asymmetric rear tyres for this weekend, which have a harder right shoulder. These should enable the riders to keep good rear grip through corners such as Arrabiata 1 & 2, Palagio and Casanova-Savelli where edge grip is the main requirement. The intermediate tyres will also be available should the weather require them, along with the usual wet allocation.
Judging them on their previous form at Mugello and the last two races at Le Mans and Jerez, I would make an early prediction that once again it will be Lorenzo and Rossi that the others will need to beat.
But the Ducati's will be a real threat if they're coming from behind down the front straight, so don't take your eyes off them for too long.