Valentino Rossi hasn't won back-to-back races in MotoGP since Catalunya and Assen in 2009, he also hasn't won at Le Mans since 2008.
Perhaps not the best past statistics to support the possibility of him continuing his winning form from Jerez.
But as things stand, and without any bikes having hit the track, it seems highly likely that it will either be Rossi or his Yamaha team-mate Jorge Lorenzo standing on the top step of the podium on Sunday afternoon.
Birthday boy Lorenzo turned 29 on Wednesday, and with a 50% win rate in MotoGP at the French track, he will be looking to revisit winning ways for the perfect birthday present to himself and his team. In 2015, Le Mans was the second race in a four-race winning streak for the Spaniard as he stormed his way through the European rounds on his way to winning the World Championship.
The Le Mans Bugatti Grand Prix circuit is nestled into the corner of the existing 24-hr track and demands both late braking and hard acceleration. Combined with a low-grip surface and a number of low-gear corners, the track is ideally suited to the Yamaha at this point in the season.
For the Honda riders, and Marc Marquez in particular, the last race in Jerez pushed them to their limits as they tried to chase down the Yamaha duo of Rossi and Lorenzo. Marquez is definitely suited to the late braking aspects of Le Mans, but as the Hondas continue to battle to gain grip under acceleration, his aggressive style can lead to the front overheating as it did last time out in Spain.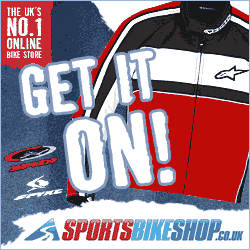 Marquez leads the championship by 17 points from Lorenzo in second and is 24 points ahead of Rossi in third place. In Jerez, Marquez went into damage-limitation mode, something we haven't seen too often from him before. Last season he continued to push himself and his bike too hard, ending up in the gravel more often than not. This year, he's learnt that sometimes it's better to just sit back, maintain your position and bring home the points…if he continues with the level of consistency he's shown so far, that could prove to be a very important lesson.
For Marquez's Honda team-mate Dani Pedrosa, he is still hunting for his competitive form this season. Despite winning two of the last four races in 2015, Pedrosa has struggled this year. His size exacerbating the issues that the Honda is having with acceleration and rear grip. This time last year he was returning for the first time after his arm-pump surgery and crashed out early in the race, although he rejoined and eventually finished in 16th place.
During the post-race Jerez test both Pedrosa and Marquez worked on improving acceleration out of corners and were initially happy with the progress they made there. How much difference those changes will make in a race situation remains to be seen, and it's here that tyres once again come into play.
In Jerez, all the riders complained of the rear tyre spinning up due to the lack of grip on the track surface, with Lorenzo and Pedrosa among those who spoke about not being able to use the throttle fully on most areas of the track.
After Jerez Michelin blamed the rear spinning on low grip and high temperatures but also on the use of aerodynamic winglets. The French tyre manufacturer stated that because the wings create downforce at the front of the bike and put pressure on the front suspension, weight on the rear of the bike is reduced.
For this weekend's French Grand Prix, Michelin have brought softer compound soft tyres due to the expectation of cooler conditions compared to Spain two weeks ago. With the track being low on grip, this softer compound could make all the difference and will hopefully be enough to stop the spinning issues recurring again here.
For their home race, Michelin will be supplying soft and medium rear slick tyres, that are asymmetric with a harder right shoulder due to the number of right-hand corners. Both of these rear tyres are brand new versions, which haven't been used before this season. For the front slicks, the riders will be able to choose from soft, medium and hard options, while wet tyres will be available in soft and hard. There will once again be no intermediates available as these are made with the same construction as the tyres that were withdrawn after Argentina.
It's also the home round for Avintia's Loris Baz. The Frenchman struggled at the last race in Jerez with the same tyre issues as everyone else, especially after being pushed off-line at the beginning of the race and having to fight to regain position. It's only Baz's second time racing at Le Mans in MotoGP, after finishing 12th there on his home debut last season.
The French Grand Prix is a big weekend for another Ducati rider, namely Pramac's Danilo Petrucci. Petrucci crashed during the Phillip Island pre-season test in February and suffered a number of fractures in his hand. The Italian was hoping to race at the season opener in Qatar in March but had to withdraw on the Saturday after aggravating the injury during the practice sessions. Since that weekend he has been very careful with his recovery and hasn't done any training on a bike, concentrating instead on recuperation and some work in the gym. Despite crashing at Le Mans a number of times in the past, it is a circuit that Petrucci likes and he is hoping to be strong enough to race this weekend.
Before any wheels have turned nothing is certain about this weekend's race, it's likely to be full of further uncertainties for teams and riders over setup, while tyres will almost certainly play their part once again. But if Yamaha are able to pick up where they left off in Spain, it's hard to see anyone beating the boys in blue to the chequered flag… don't think that the rest of the grid won't be trying, though!