This is McLaren's bid to beat Porsche in the 'practical sports car' market.
It was officially announced at the Geneva motor show last year, but the reveal this weekend at the London Motor Show is the first time that it's been seen on UK soil.
The 570 GT is the Woking-based firm's most recent addition to their Sports Series range, and they claim that it actually has more boot space than many family hatchbacks. In your face Ford Focus!
Featuring a side-opening glass hatch at the rear – helpful to aid in the access to the 'touring deck' – there is 220 litres worth of space in which to store your vital, weekend-getaway accoutrements. Add that to the storage space in the front and you actually get 350 litres worth of space in which to stick stuff, so it's not as crazy a claim as you would think.
From a pure specification perspective, the McLaren 570 GT ticks all of the boxes that you would expect with a top speed of 204mph and 443 lb ft of torque coming from the 3.8 litre, twin-turbo-charged, V8 engine.
At a starting price of £154,000 it's certainly not cheap for a 'hatchback', and you're still missing those vital +2 seats into which you'd probably want to strap your children, but McLaren are expecting this GT to grab around 500 sales this year alone. which would account for around 25% of their total units.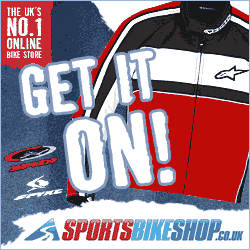 ---
POWERTRAIN
Engine M838TE
Engine capacity (cc) 3,799
Format 90° V8
Technology Twin turbo, dry sump
Valvetrain 32 valve, DOHC, VVT
Max rpm 8,500
Power 570PS (562bhp) (419kW) @ 7500rpm
Torque 600 Nm (443lb ft) @5000-6500 rpm
Transmission 7- speed Seamless Shift dual clutch Gearbox (SSG)
CHASSIS
Suspension Type Double Wishbone, Adaptive Dampers
Differential Open differential with Brake Steer
Driver Aids ABS, Traction control, ESC, Launch control
Wheel Size (F : R) 19" x 8.0" : 20" x 10.0" Tyres Pirelli P ZERO™ 225/35/R19 @ 285/35/R20
PERFORMANCE
Maximum Speed 328kph (204mph)
0-60 mph (0-97kph) 3.3s
0-100 mph (0-161kph) 6.6 s
60-0 mph (97-0kph) 31m (102ft)
100-0 mph (161-0kph) 86m (282ft)
0-100 kph (0-62mph), s 3.4 s 0-200 kph (0-124mph), s 9.8 s
100-0 kph (62-0mph), m (ft) [sec] 33 m (108 ft)
200-0 kph 133m (436ft)

BODY
Dry Weight Kg (lightest) / [lb(lightest)] 1,400 (1,350) / 3,086 (2,976)
Body Structure MonoCell II chassis
EFFICIENCY
Fuel Consumption (combined) EU mpg (litres / 100km) 26.6 mpg (10.7 l / 100 km)
Fuel consumption (combine) US mpg (gallons / 100 miles) 19 mpg (5.2 gl / 100 mi)
CO2 Emissions 249 g/km