As a British motorcycle brand, Matchless is much loved and remembered.
From their first production motorcycle coming out of the workshop in East Plumstead, London in 1901 through to the 80,000 bikes built for the British Armed Forces during the Second World War, there is much to be fond of.
But after the business folded in 1966, the 'Fying M' badge has languished in relative obscurity.
Then, in 2012 the Italian Malinotti family purchased the brand. They have form for this kind of thing; in 2005 they also bought Belstaff, revived the name by slapping their refined versions of classic designs onto supermodels, opened a few high-end stores and then sold the newly polished brand for €110,000,000 to the Labelux group.
They exist currently in a 'clothing only' form, where lovers of the old-timey British brand can drop a fairly large amount of cash on leather jackets as well as 'hero' branded merchandise based around movie franchises such as James Bond, Star Wars or Marvel's Avengers.
In late 2014 however – actually at the EICMA Milan Motorcycle Show – they revealed their first motorcycle design under the new company; the Matchless Model X Reloaded (pictured above).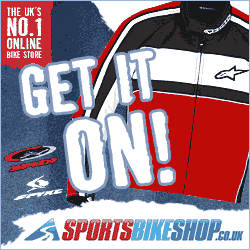 Featuring an S&S, air-cooled V-Twin with around 1900cc, the prototype was a mix of new-wave custom thinking mixed with the heritage that such a marque would require. According to MCN reports, it was due to be released sometime within 2015 for around £30,000.
That launch didn't happen however and many thought that Matchless would return back to its clothing and merchandise line.
Reports over the weekend however have begun to tell a different story.
According to several financial sources the Malinotti family are looking to raise around £5,000,000 in order to kickstart the revival of their motorcycle manufacturing desires.
A 'mini-bond' in the marque is being sold to small investors through an online finance platform – Karadoo – where individuals can invest in the Original Matchless Motorcycle Company in exchange for returns of around 6% annual interest over a five year term.
If our sources are to be believed – and if the investment round is successful – then the funds raised would be used to help bring the Original Matchless Motorcycle Company to market with the launch of not one, but two new 'superbike' models constructed by former F1 and WTCC constructors Onyx Race Engineering based out of a factory in Littlehampton in Sussex.