Data released by the UK's Department of Transport last week reveals some fascinating facts about UK road use.
As with all stories based around statistics, interpretation is key and open to misuse, but the facts behind the headlines statement are true; last year on UK roads, motorcycles travelled a total of 2.8 billion miles, whereas buses reduced their coverage by 4.6% over the previous year, to 2.7 billion miles.
This is all according to road traffic estimates released by the Department of Transport.
Car traffic is still by far and away the most popular mode of highway transportation though – and it increased by another 1.1% last year – with 247.7 billion miles covered in 2015.
Perhaps the most worrying statistic to come out of the research however can only be found by looking at the data over a longer period of time.
Since 1995 traffic on UK roads has increased by a whopping 18.6%. That's nearly 20% in twenty years.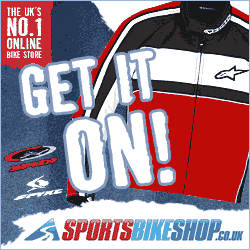 And how much has the road network improved over that time? Well, according to an RAC roads policy spokesman, Nick Lyes, the length of our roads has only increased by 2.4%.
Here at Motofire we've never been proponents of length as an accurate measurement of effectiveness, but one thing is for certain, our traffic issue is only going to get worse, not better.
So if everyone could pick up a motorcycle or scooter once in a while, you'll not only be improving the quality of your own lives, but you'll be helping everyone else out around you too!