Oberdan Bezzi's 'Yellow Weapon' custom 2016 SV650 designs are the bikes you didn't know you wanted until now.
We regularly take a stop every couple of weeks or so at Mr Bezzi's website. He's a prolific designer of different motorcycling ideas and always has us leaving his area of the internet a little more inspired than before we arrived.
Today was no different.
The Italian designer has described this series of designs as inspired by 'programs' run by other manufacturers. We're pretty sure that he's talking about Yamaha's Yard Built scheme here, or the excellent work that both Triumph and BMW have also been doing with external custom builders.
The reasons he lists for Suzuki taking these to external builders are because he'd like to release 'internal creatives having to tame down and make them production ready'.
He's got two designs up his sleeve here. A Cafe Racer that he describes as 'evocative' and a Scrambler that he quite rightly labels as 'trendy'.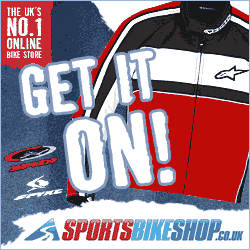 Frankly, we'd be happy with either in a heartbeat. So if you're listening Suzuki and fancy giving us an SV650 to play with, we'll happily accept Bezzi's challenge and build one for ourselves!