After an exhilarating fight from Honda's Marc Marquez with Yamaha's Jorge Lorenzo for the top step of the podium, the celebrations were somewhat subdued from both the first and second placed riders at Mugello this past weekend.
Since the controversy over the end to the 2015 MotoGP season, the fans of a particularly yellow-hued MotoGP rider have become increasingly vocal in their displeasure of both eventual champion Jorge Lorenzo and his compatriot Marc Marquez.
This was certainly the case at Valentino Rossi's 'home' round in Mugello, when over 100,000 fans – mainly dressed in yellow – flocked to the track hoping to see their local hero gain a win after qualifying for pole position.
It wasn't to be of course, and with Rossi retiring due to mechanical failure, the action was left to Marquez and Lorenzo to provide the action. Which they did.
However, some fans weren't too pleased, as Marquez explained,
"The reaction was not the best one, so for that reason I didn't celebrate a lot on the podium because I don't like this.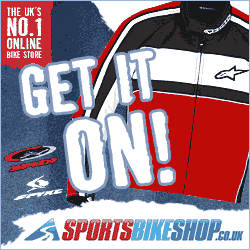 All the circuit was yellow but in the end all the circuit enjoyed the last laps and the show and that is most important."
This wasn't quite the case with Jorge Lorenzo however, he was rather more symbolic in his reaction to the Rossi devotees as various blogs and social media posts of the weekend have been quick to point out.
When asked about his reaction to the fans, he was quick to dismiss the consequences of their vocal chants,
"I don't care about what the reaction of the people is.
We are like their enemies, but they have a similar reaction every year and I come here and get focused and make a good race every year."