Before 2011, the car lap time for the 37.8 mile TT course had stood for 21 years.
Then, in 2011, island native and rally veteran Mark Higgins obliterated the record with a time of 19:56.7 and an average speed of 113mph, in a 'lightly modified Suburu WRX STI'.
Now the car maker and driver are back, and this time they're teaming up with Prodrive to develop a special WRX STI with the sole intention of breaking the sub-19-minute car record.
Cars don't always have an easy time at the Isle of Man TT, and before 2011 they weren't really seen as particularly welcome around the mountain course.
Will they break their own record? Almost certainly. The last car was only slightly altered, whereas this new, prodrive-developed car will be built with the explicit task in mind.
They'll have to go someway if they want to break the current lap record set by a motorcycle though; that was set by John McGuinness on a Honda CBR1000RR last year, in 2015.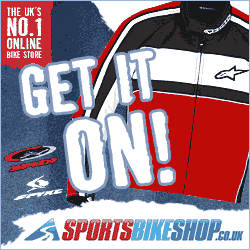 The time? 17:03.567 with a speed of 132.701mph.
No amount of tuning is going to get a car up into that territory.