If you've got upwards of £500 to spend, you can join the electric TT Zero team on a private flight from Antwerp to the Isle of Man.
Usually fans have to fight to book a ferry from Liverpool months in advance if they want to guarantee an up-close and personal view of the racing at the Isle of Man TT. But this year Saroléa are trying to do things a little differently.
Bjorn and Thorsten (the twin brothers behind the resurgence of the Saroléa name) don't really do conventional; they've built a TT Zero competitor that is battling the likes of Honda Mugen's Shinden Go with their own design that looks like a classic racer from the 1970s for goodness' sake!
So they've gone ahead and chartered a private jet to take themselves, their team and basically anyone else who can afford the journey from their homeland in Belgium to the IOM.
They've got four packages available, from a simple £504 'fly & meet' (book your own accommodation deal) right through to what they're calling 'Fly Deluxe' which offer you a seat on the plane and a hotel room on the Douglas Promenade, meaning that you'll be sleeping in comfort and getting a decent view of the action too. That one is going to set you back £1,651 though, so it's a little out of our price range sadly.
That said, have you seen the prices of a Ferry ticket during the TT week? It might actually work out cheaper to fly!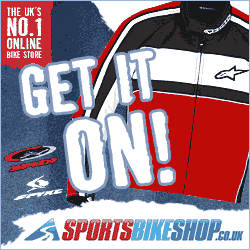 If you're interested, check out their facebook page here and if you do book one, let us know. We'd love to know how the whole experience goes.
It's exciting times for Saroléa, so we reckon a week with them could offer a whole host of surprises.