But the question remains, which one?
Prince William is a well-known motorcyclist. Rumours that he'd put his Ducati 1198S to bed after the bike was attacked by mice have proven short-lived, and you can't seem to put on a motorcycling event around the world without the potential for the future King of England to show-up and bless you with his presence.
So it's not really a surprise that he'd take time-out of his tour of India with his wife Kate to visit the home of Royal Enfield.
According to Rudratej Singh's Twitter account, the President of Royal Enfield, there was quite a bit of in-depth chat going on between the bike manufacturer and the Royal Prince; he may have even persuaded him to take a tour of the Himalayas on a Himalayan.
Convinced Duchess Kate that her husband should be allowed to ride into the Himalayas on a @royalenfield . pic.twitter.com/vNqgedu7Zn

— Rudratej Singh (@Rudratej) 11 April 2016
But for us, the most revealing tweet of Rudratej's was the one in which he spoke about Prince William owning an RE with a sidecar,
Had a great chat with The royalty of UK , best part: he loves @royalenfield , he owns one with a side car !!! pic.twitter.com/xT9DpgSaBC

— Rudratej Singh (@Rudratej) 11 April 2016
Which of course begs the question, which one?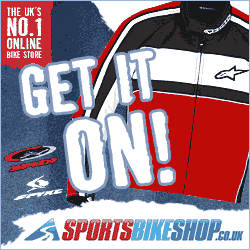 A brief [almost cursory for the benefit of the story] browse of google brought up no previous mention of the Royal and a sidecar outfit, so we took it upon ourselves to pick the one that we think he would have chosen.
After a quick look at the Watsonian Squire website we've decided that he'd probably have wanted to have ridden a Continental GT with a Meteor by its side.
The Meteor is a classic, with a design dating back to 1946 and is a real sporty little number that would fit perfectly with the Prince's desire for a little bit of speed.
BUT we don't think that Kate would let him loose on one of these now he's so close to his time on the throne, so he may have had to plumb for something a little more sedate.
He's a classical man at heart of course, so what better than the still sporty, but slightly less risque GP Manx.
It comes with an optional hood which would be idea for avoiding the paparazzi and for riding through London's busy streets incognito.