Old and ruined gloves sell for just over £500. Per hand.
We wrote about the Bonhams Stafford auction a few weeks back and pulled out our pick of the products then.
Top of our list – aside from the many, many motorcycles that we would have loved to have been able to drop some pound notes on – was the 1974 Bell race helmet that is said to have been worn by Barry Sheene during his infamous Daytona crash in the same year.
It was up for sale at the weekend with a reserve price of just £5000; and even at this amount it was way past our budget. But it eventually sold for £15,625 (including sales premium). Not too bad for a lid that's over 35 year's old, is scuffed out of recognition and even has a hole drilled into the front chin-guard for a cheeky cigarette!
Closer to our budget was the pair of gloves worn by Sheene at Silverstone in 1982. These went past their reserve too – at a slightly less spectacular but still commendable £1,187.
And what of the 1983 Suzuki RGB500, we hear you ask?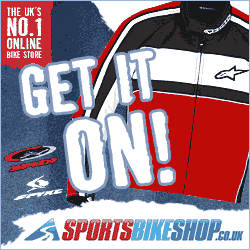 Raced by both Sheene in '83 and Mick Grant throughout 1984, the right-foot-gear-change bike has been rebuilt by Grant himself and was hoping to set its new owner back a cool £100,000 when it came under the hammer.
Sadly – or luckily depending on your ambition – that didn't reach its reserve so remains unsold; for now!