Celebrate Valentino Rossi's Jerez 2016 win in style!
How best to answer your critics after your team-mate defects over to your old hunting ground? Win at Jerez on his home turf of course!
We actually launched this shirt within ONE HOUR of Valentino's win last week (we try not to hang about!) but it's been a slow news week and we thought it would be worth reminding you all of our little corner of the internet were we try and actually make a little money from this nonsense of a website.
It's not all Rossi-related of course, and a certain Spaniard had a little bit of news the other week worth celebrating too…
Check out the rest of our stuff in our online store: https://store.motofire.com/
And thanks for wasting your vital minutes away here with us at Motofire, we really do appreciate it.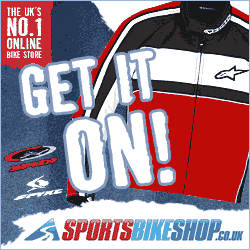 We know that could be spending your Internet-time looking at cats on motorcycles instead…