Marc Marquez has continued his 100% winning streak in the USA after dominating in Sunday's race at the Circuit of The Americas.
Marquez has won every race on American soil since he was in Moto2, including winning the last 4 MotoGP races at COTA from pole position.
On Sunday, Marquez was again on pole, and he had set himself out as the man to beat from the first practice session on Friday. Only Andrea Iannone was able to finish above him on the timesheets over the weekend, pushing Marquez down to second in the morning warm-up.
Off the line, it was World Champion Jorge Lorenzo that stormed into the front, but he ran wide at the first corner as he struggled to brake with the hard rear tyre and a full tank of fuel. The same issue hit Lorenzo a number of times in the first lap.
At the front, it was Marc Marquez who had converted his pole position into another early lead, while behind him Andrea Dovizioso took full advantage of Lorenzo's issues and happily slipped into second place, and briefly looked to challenge Marquez, but the Spaniard was simply untouchable from the start.
The race had a very different beginning for Lorenzo's team-mate, Valentino Rossi, who had started from 3rd on the grid. Rossi burnt out the clutch on the start and then had to ease off the throttle while he waited for it to come back to him. This pushed the Italian back to 6th, and as he felt the clutch start to return he entered turn 2 too fast and crashed out of the race.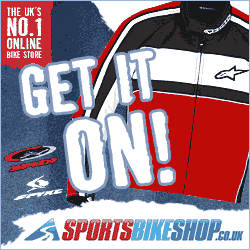 Speaking afterwards Rossi said,
"I had the feeling the clutch was coming back..I didn't feel from the bike I was too fast but looking at the result maybe I was…".
A rare mistake from the nine-time World Champion, but in his own words, "these tyres don't allow mistakes".
The crash meant it was Rossi's first DNF for 25 races, with his last being in Aragon 2014.
Meanwhile, at the front of the race Marquez had pulled out a lead of over 2 seconds, whilst behind him, Lorenzo was past Dovizioso into second. Marquez's team-mate, Dani Pedrosa, was performing well in fourth place after he had struggled to find a good setup during the weekend's practice sessions.
Despite the fact he was riding well, Pedrosa went on to lose the front under braking as he turned into turn 1. With Pedrosa already on the floor, he was unable to prevent his bike from then crashing into Dovizioso and taking out the Italian, leaving Dovizioso wondering when his luck would change as it was his second race in a row being taken out by another rider.
Pedrosa was able to rejoin the race briefly but later retired. Once again he showed true sportsmanship when he visited Dovizioso in the Ducati garage to check he was unhurt and to apologise to the team, after already checking on the Italian on track immediately after the impact.
There were further crashes in the race as both Cal Crutchlow and Bradley Smith hit the floor at turn 11. Crutchlow feels that he pushed the front too hard while Smith claimed to have hit a small patch of oil. Both were able to rejoin, but neither finished in a point-scoring position, leaving Crutchlow with no points so far this season and bringing Smith's point scoring run to an end after 26 races.
Towards the front of the race, there was an exciting battle being fought by Suzuki team-mates Maverick Vinales and Aleix Espargaro, as the two Spaniards tangled for fourth place. Vinales ultimately got the better of his team-mate and gained his best result in MotoGP, but Espargaro was very pleased with his performance as he had made a big step forward from previous results. Vinales was positive about their improvements but admitted they were still a long way off the podium in Texas.
As Marc Marquez crossed the line to take his second win of 2016, he was leading from Jorge Lorenzo by over 6 seconds.
Marquez had made a last minute decision to use the soft front tyre after speaking to Michelin, who had told him it would drop off after approximately 12 laps. This advice turned out to be spot on, as Marquez felt the tyre drop after 14 laps and was on the limit at the end of the race.
The decision to run the softer run undoubtedly helped him to increase his advantage over the other riders who were unable to touch him.
Finishing second, Jorge Lorenzo had regained precious points after his DNF in Argentina and put his crash in the morning warmup behind him. Lorenzo had hoped to be quicker but acknowledged that Marquez was uncatchable and that second was the best possible result for him.
Behind Lorenzo in third was Andrea Iannone, another rider who had pressure on him to perform after crashing in Argentina. The Italian said it had been a difficult race for him, as the track was slippery and his shoulder had been hurting him. COTA is a very physical track, but there will be some concern that this could signal the return of the shoulder injury that affected Iannone last year after a crash at Mugello.
Iannone had work to do from the beginning as although he had qualified in 4th, a three-place grid penalty after the incident in Argentina led to him starting from 7th. After the penalty was first imposed it was thought Ducati would appeal, but speaking after the race Iannone stated that they hadn't done so because he felt it was the right decision and that the penalty was correct.
The Circuit of The Americas has been considered a Honda track since it held its first race in 2013, but arguably it's now more accurate to call it a Marquez track. Only three Hondas finished the race, with the second-placed Honda being Tito Rabat in 13th place. Yamaha have traditionally struggled in Texas, and they have definitely made steps forward this year and despite Rossi's crash, he was happy at their strength and speed, while Lorenzo got his best result at COTA after previously only finishing on the podium once before with a 3rd place in 2013.
Tyres will continue to play their part in this World Championship, with some riders suggesting the number of crashes is down to the Michelins being less forgiving of rider mistakes; the Bridgestone tyres from last season made it easier to save a crash before it happened, whilst the Michelin fronts have a tendency to go from underneath you before you realise what's happening.
Michelin has shown that they can react quickly when they need to, bringing a new construction to the race in Texas after Scott Redding's tyre issue in Argentina. The new construction was a softer compound, whilst the actual carcass was stiffer, and considering it had not been raced before it held up well on a demanding track that is known to bring a lot of  tyre wear. But ultimately it will be up to the riders to find the limit of the tyres, and as they reach a better understanding of them, the number of crashes will hopefully decrease.
As MotoGP looks to head back to Europe, it's Marc Marquez leading the championship by 21 points from Jorge Lorenzo, with Valentino Rossi in third.
Normally the European races bring familiar tracks and familiar settings, but this year there will still be large areas of uncertainty as riders and their teams continue to work on the new electronics and tyres. While Marquez is currently the man to beat, that could quickly be turned on it's head, so it will be up to him and Honda to continue their improvements and forward momentum, whilst those behind him will look to close the gap.
The next race is in Jerez on the 22 – 24th March and it's expected that Jorge Lorenzo will make an announcement on his contract for next year either at the race or in the days before.