After three flyaway races to start the year, the 2016 MotoGP season returns to European shores for the Spanish Grand Prix in Jerez this weekend.
Riders, teams, journalists and fans will all celebrate the return to familiar tracks, with over 250,000 spectators at the event last year.
Michelin will also be glad to be at a track where they have tested extensively, knowing this time that they have brought tyres specially suited to the circuit. The tyres for this race will have the stiffer construction introduced after the Argentina incident, with a softer compound designed for Jerez. The medium compound rear will be asymmetric with a harder right shoulder to cope with the demanding right-hand corners. Wets have also been brought, but the southern Spanish circuit should avoid rain this weekend.
Spanish riders have a history of dominating at the Andalucian track, with World Champion Jorge Lorenzo winning the 2015 race after starting on pole and leading every single lap. It was also the beginning of his 4 consecutive race wins last year. For Lorenzo, Jerez is one of his favourite circuits, due to the layout and the atmosphere that the closeness of the fans brings.
Whilst currently second in the championship, he knows that he could close the gap this weekend,
'Last season we kicked off with a good set of four victories in Jerez after a difficult start so hopefully this year we can repeat such a great result."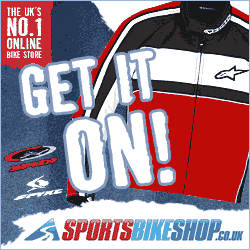 A lot of focus will be on Lorenzo as it was announced this week that next year he will be leaving Yamaha and racing with Ducati instead. 'I felt I needed a change, a new challenge in my career, set new goals for me to try to achieve and keep my level of ambition at the maximum.'
For Lorenzo's team-mate, Valentino Rossi, the return of European racing is a welcome one. Rossi is third in the championship but hopes to have better luck at Jerez, a track he really likes, after crashing out in Texas.
'I am very happy that now we go to Europe… We'll have to work well… finding the best setting for the tyres… we must try to get on the podium on Sunday!'
At the top of the World Championship standings is Marc Marquez, who has finished on the podium in all 3 races so far, winning 2 of them. Marquez's lead is currently 21 points, but despite being happy to race on home soil again, he knows that there is still work to be done, particularly on acceleration.
'We're very happy to head to Jerez with a small advantage in the championship standings because I think our rivals are going to very strong there… Of course, I love to be back in Spain after three flyaway races.'
On the other side of the Repsol Honda garage, Marquez's team-mate Dani Pedrosa will be hoping for a big turn in fortunes in Spain this weekend.
After crashing out in Austin 2 weeks ago, Pedrosa felt that he could have fought for a podium there and starts this weekend feeling positive about his prospects. The Spaniard is another fan of the Jerez circuit and has never missed the podium when he has started a race there. He missed the 2015 race as he was recovering from surgery on his arm.
'It's one of my favourite circuits on the calendar and I particularly missed it not being able to race there last year.'
For the Italian factories of Ducati and Aprilia, there have been both positives and negatives from the first races of 2016.
At Ducati, they have secured the services of Lorenzo for next season, which could see them gain their first World Championship since 2007. But this has also increased the pressure on their two current riders to perform and prove why they should be riding alongside the current World Champion next year.
Andrea Iannone got his first points of 2016 with a third place finish in Austin, after crashing out of the first two races. The Italian has only finished at Jerez once in MotoGP, when he finished 6th last year after engaging his wet race setup by accident at the start, reducing engine power.
His team-mate Andrea Dovizioso will be hoping that this weekend he won't have a target on his back, after being taken out by Iannone in Argentina and then Pedrosa in Austin. Dovizioso knows that neither of those incidents were his fault and is arriving in Jerez positive about his pace and the competitiveness of the bike.
'Jerez is one of the toughest circuits for the Ducati and for me, but I am very confident in what we have and so I'll also be pushing hard in Spain to try and get back on the podium.'
For Aprilia, they have seen Alvaro Bautista score points in all three races so far, which has been a big improvement on 2015. It's also the Spaniard's home race in Jerez and he is looking forward to having a lot of his friends at the track this weekend. Aprilia are bringing improvements and upgrades for the RS-GP, which will be welcome news for both Bautista and his German team-mate Stefan Bradl who has finished in the top 10 twice this year.
After Lorenzo's move to Ducati was announced on Monday, the focus turned to Suzuki's Maverick Vinales, who is the favourite to replace the World Champion at Yamaha next season.
At the last race in Austin, the team got their best MotoGP result with Vinales getting the better of his team-mate Aleix Espargaro to finish fourth while Espargaro followed him home in fifth. Both of the Spaniards are happy to be back on home soil and after a positive test in Austin after the race, they are coming into this weekend hoping for further improvements. Both riders feel the Jerez circuit will suit the Suzuki and as they continue to build confidence with the new setup, the results should also start to improve.
The other Espargaro brother is also coming into the first Spanish race with positivity. Pol Espargaro is currently fourth in championship standings, making him the top Independent rider with his Tech 3 Yamaha. Pol is yet to get a podium finish in MotoGP but knows and likes the Jerez circuit; he won the 2012 Moto2 race and the 125cc race in 2009.
'I am looking forward to competing in my home country… The team is doing a great job and I know it's down to me to get the result, but I am confident.'
On the opposite side of the Tech 3 garage, it's been a difficult start to the season for Bradley Smith, whose 26 race point-scoring run came to an end in Austin after crashing out with fellow Brit Cal Crutchlow and then rejoining. Smith has admitted that he has been struggling to adapt to the new Michelin tyres, but hopes to close the gap to his team-mate.
The return to Europe normally brings some stability to the championship after the first three demanding flyaways, but this year it will also bring new challenges as the riders and teams look to adapt to the normally narrower circuits and to build upon any early progress.
Finding a good base setup quickly will be key to a successful European campaign, with 12 of the next 15 races taking place on the continent. Tyres will still bring challenges, especially for the riders yet to find a good feeling with the new Michelins, but hopefully, there won't be any more unexpected incidents such as Argentina.
With Marc Marquez leading the World Championship he is certainly the man to beat at Jerez this weekend, but World Champion Jorge Lorenzo has proven just how dominant he can be at the track if he's given the chance. For their team-mates Rossi and Pedrosa, there's work to be done to catch up, so we should see some exciting track action as they all battle for a head-start in the European race.
---
MotoGP action starts on Friday with FP1 at 08:55 am (UK time, 09:55 CET) with the race taking place on Sunday at 1pm (UK time, 2pm CET).