Platitudes and gushing sentiments aren't really what the metronomic Spanish GP champion is used to. But with the move to Ducati now on everyone's lips, the emotional pull of the Italian brand is already starting to appear.
Jorge Lorenzo has made public that his desire to move to Ducati was influenced very heavily by the presence of team boss Gigi Dall'Igna.
Speaking for the first time since his move was announced, Lorenzo was full of admiration and expectation for his former 250cc championship manager,
'With Gigi I always have a good relationship. From the time with Derbi in 2004 to 2007 and my second world title. For me Gigi has always been a genius as an engineer, always very successful in whatever category or factory he has been with'.
So Gigi was an important factor in Lorenzo switching from Yamaha for 2017?
'For sure, [he] had a big, big influence on my decision to join Ducati'.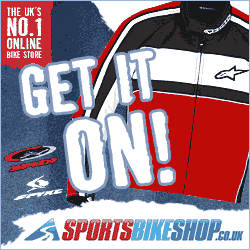 Speaking later with Crash.net, Dall'Igna had a chance to respond to Lorenzo's praise,
'Jorge is for sure one of the best riders in the world. He has some special characteristics and I know very well these characteristics because I worked with him for a long time.
'I think that the bike at the moment can give what Jorge needs to be fast on the race track and for sure we will have to adapt a little bit the bike for his riding style, but also I'm sure that he can ride the bike in the proper way.
Because he is a real genius.'
It's clear that an important factor in Lorenzo choosing Ducati for the future was one of a desire to be treated as 'special'. Whilst under Yamaha – and alongside Yamaha – despite Jorge being the reigning champion, it's often been seen as the Rossi show and to move to a team where Jorge can feel appreciated has very obviously been an important draw.
Consider Gigi's words compared to those of Yamaha team boss Lin Jarvis speaking yesterday,
'We put our best package forward to Jorge and we had a negotiation with his management and said 'this is the best programme we can put together'.
'I don't know if number one status was important but we could not offer that because we have two top riders, with a second in the championship last year with Valentino and Jorge as the world champion. This will continue for this year'.
Whilst many people may question Lorenzo's move from a bike and team that is regarded by many as the best on the grid, it might – perhaps – be a sign that Jorge Lorenzo isn't as cold and as calculating as he would first appear.
Sometimes all a person needs is a little encouragement and gentle handling every now and again. Even if that person is a multiple world champion motorcycle racer.
Sometimes being regarded as the office cleaner isn't enough…