The move from Yamaha to Ducati wasn't really a surprise, we'd had months of speculation to aid in getting used to the idea.
That didn't change the fact that once the news had been made official on Monday, it still felt like a bit of a shock.
The current MotoGP champion won with Yamaha support in 2015 as well as in 2010 and 2012, and was once quoted as saying that he would 'finish off' his career at Yamaha.
But now he has left for the Italian manufacturer and the challenge of taming a Ducati GP bike that, whilst showing progress under the new stewardship of Gigi Dall'Igna, hasn't actually won a MotoGP race since Casey Stoner took the top step in Australia some six years ago.
So why make the move from a team that would appear to have the best motorcycle on the grid and would perhaps offer Lorenzo his greatest chance of success? We've speculated as to that decision, and to what it means for the rest of the grid, but Jorge himself has been respectfully quiet about his choice, until now.
'I felt that I need a change', said Lorenzo in his first public interview since the announcement, '…a new challenge in my career, to set new goals for me to try to achieve and to keep my level of ambition at the maximum'.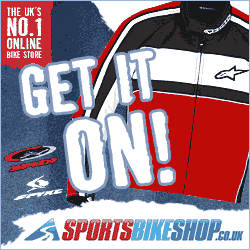 Moving to the team that your nearest rival – in both last year's championship and the man with whom you've had a fractious relationship for eons – couldn't help to success is one way to 'set new goals' for sure. And it's a brave move for the twenty-eight year old Spaniard.
He was quick to state his level of commitment and respect for his current employers however,
'I have only words of gratitude to the Yamaha family… I achieved far more with them than I'd ever dreamt'.