By the time confirmation of Jorge Lorenzo's move to Ducati was announced today, I would have been more surprised if he had said he was going to stay at Yamaha.
The reigning MotoGP World Champion's contract has been the main topic of discussion since the beginning of the season and as the weeks went on it became almost certain that he would be making the move to the Italian team.
If you'd asked me last year I would have said, without hesitation, that Lorenzo would stay at Yamaha. On more than one occasion he's stated that he wants to end his career with the Japanese team (which is technically still possible) and it was easy to understand why. The M1 suits Jorge; it fits him like a glove.
But the events of last season could also be part of the reason why Jorge has decided to make the switch.
Yamaha's handling of the Sepang incident between his team-mate Valentino Rossi and Honda's Marc Marquez left much to be desired. They allowed Rossi to continuously suggest that Marquez and Lorenzo were working together against Rossi. Yamaha failed to reign Rossi in whilst also giving no real effort to defend Lorenzo against these accusations.
The Yamaha Factory Team won the rider's championship, the team championship and the manufacturer's championship in 2015. The much-sought-after triple crown of MotoGP.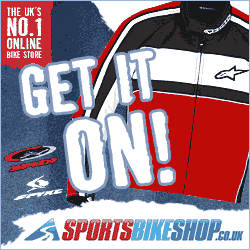 Do you remember the celebrations? No, you don't because there weren't any.
Jorge celebrated in his hometown of Palma de Mallorca. But again Yamaha failed to stand firm and control the situation. They should have been celebrating an incredibly successful year, shouting to anyone that would listen that the M1 was the best bike and that they had a 1-2 finish in the rider's championship. But they didn't.
Rossi didn't attend the award ceremony, his absence drawing more attention than the achievements of his World Champion team-mate.
Yamaha and Valentino Rossi are intrinsically linked, have been for many years and will continue to be so. The VR46 company handles Yamaha merchandise and Rossi will long be an ambassador for the Japanese team.
So if you are in that team and you are not Valentino Rossi? No matter what you achieve, you will be second to the 9x World Champion. That's understandable, but to a triple MotoGP champion such as Jorge Lorenzo, it's definitely not tolerable.
Ducati could offer Jorge Lorenzo a competitive bike.
If luck had been more on their side Ducati would have had 3 podiums from 3 races in 2016 already. The Italian team isn't short of money either, thanks to their owners Audi and close partner Philip Morris. Of course, money isn't everything but when you're being offered a decent bike, with a nice salary attached, it helps.
Paolo Ciabatti said that he felt it was the competitive bike that convinced Lorenzo to make the move, and I'd agree with him. If this was 2014 would he have made the switch? Probably not.
It also helps that Gigi Dall'Igna (who Lorenzo knows quite well) has said that they can adapt the bike to suit the Spaniard's style. A willingness to change and adapt is vital for any new partnership. If they are able to fit the bike to the man, and vice versa, Lorenzo stands a real chance of being the first Ducati race winner since 2010, and perhaps even a shot at bringing the Italian factory their first championship since 2007.
Now the move has been confirmed, it's time to look at how this season could be affected.
Overall, not too much will change. Lorenzo is second in the championship as it stands, and Yamaha isn't going to withdraw support for a title-challenger. The upgrades that are already in the works for 2016 will continue to be given to both Yamaha riders as scheduled. Lorenzo should also participate in the earlier tests planned for this year, with the first being at Jerez on Monday after the race.
But in the second part of the season, it's unlikely this will continue. Yamaha won't want Lorenzo playing a part in the development of the 2017 bike, so he probably won't test from Brno onwards or take part in private tests. While Yamaha won't "ditch" Lorenzo this season, it would be understandable if they gave more time to Rossi and his development ideas, after all, he will be riding the bike next year.
Next season and what it will bring for Yamaha without Lorenzo will depend very much on who they replace him with.
Maverick Vinales was the favourite to take his place, although there is now uncertainty over that particular move after Vinales split with his manager Aki Ajo. If Vinales did make the move, it would make sense for the team… to start with at least. Rossi and Vinales currently have a decent relationship, but we've seen in the past how that can change and fast!
The young Spaniard would almost certainly be able to beat Rossi on the M1, which could quickly turn things sour. One of the biggest issues could be who Lorenzo takes with him to Ducati, every rider wants to move as much as their team as possible but individual contracts and personal choices could make that difficult.
His "rider performance analyst" Wilko Zeelenberg will probably stay with Yamaha, but if there's one person Lorenzo won't want to leave behind it will be his crew chief Ramon Forcada. Moving without Forcada would make the Ducati change a very difficult one indeed, simply because of their relationship. I would imagine that Jorge has some idea over who will move with him, it would be almost foolish to make the decision without that information.
Once Lorenzo is at Ducati he will be partnered by an Andrea, but which one is currently not known.
At the beginning of the season it was thought most probable that Dovizioso would leave, but listening to both Ciabatti and Dall'Igna it now seems that both he and Iannone are back on an equal footing. Dall'Igna says that he expects to have a decision on which one will remain by the Barcelona race in June. Whoever does leave Ducati next season would be a very attractive target for the other teams looking at their rider lineup; Iannone is fast although sometimes careless, whilst Dovizioso also has the speed of his younger compatriot with a bit more consideration.
For the other teams and riders, this is the first real piece of the 2017 jigsaw.
In Qatar, we knew that Rossi was staying put and that Bradley Smith would be moving to KTM. But now there is a big space at Yamaha, something there hasn't been for a number of years. Honda seems to be looking to keep both of their current riders and I would be surprised to see a change there. Suzuki's lineup will depend on Maverick Vinales, and the places in the Satellite teams are all pretty open at the minute.
With three races gone it's unusual for "silly season" to have started so early, and even more unusual to already have such a big decision being made at this time of year.
We could find out more about how next year's grid will look in the Jerez press conference on Thursday; where Yamaha's Managing Director Lin Jarvis will be speaking. Jarvis will almost certainly answer questions on Lorenzo's departure – don't expect anything too juicy – but could also provide more information on their 2017 lineup.
Whatever else happens, 2017 already looks to be a fascinating season, and we're only 3 races into 2016.