Tonight is the official launch evening for the 2016 IOM TT and you can watch it all here, live on Motofire.com.
The proceedings kick off at 19:30 and will be hosted by the esteemed Steve Parrish and James Whitham, so expect a lot of in-jokes, cheeky one-liners and probably a little bit of swearing from the riders as they get interviewed and forget that they're on stage and live across the Internets.
John McGuinness, the universally recognised 'King of the Mountain' will be looking to overtake Joey Dunlop's record of 26 wins this year; after winning the Senior TT last year, he's now only three away. He's also in his twentieth year of riding the island course this year, so it'll be an incredibly important run-up to the racing for him.
Other road racing legends and regulars will also be in attendance of course, so expect to see and hear interviews with Michael Dunlop, local island lad Conor Cummins, Ian Hutchinson and last year's surprise, fastest ever newcomer, Peter Hickman.
And if you were in any doubt as to how trouser-ruiningly impressive and ridiculous the laps of the 37 and 3/4 mile course are, here's John McGuinness's opening lap from this year's awesome Senior TT.
Now take a deep breath and imagine riding that at an average speed of 132mph for SIX laps!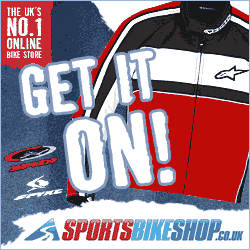 Excited yet?