That's the country, not the brand!
If there was any doubt as to how greatly the benefits of riding a motorcycle or scooter are felt across India and the South Asian region as a whole, then let the sales figures for March 2016 but those doubts to rest.
Indian motorcycle brands are killing it!
Hero Motorcorp – the world's largest motorcycle manufacturer – reported sales for March '16 as being up by 14% when compared to the corresponding month in 2015. To put that into perspective, they sold a whopping 606,542 bikes last month.
Bajaj are the latest to brand from the region to post their results, and they've had a bumper beginning to spring too; with 264,249 bikes going to customers on March. That's a whopping 26% increased on the previous year!
And they're not the only ones.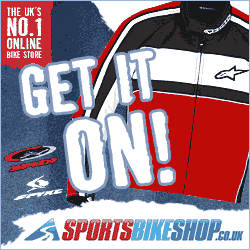 Eicher Motors – responsible for the Royal Enfield brand – may not have shifted quite the insane quantities of their compatriots, but their motorcycle division have reported a 52% leap in sales from the same period last year.
Now, it's possible to say that that is only 51,320 units, which may not sound a lot when compared to the triple-hundred figures quoted by the 'big boys'.
But remember that Ducati celebrated shifting 54,000 for the ENTIRE of 2015 and the real story behind these numbers becomes clear.