Claudio Domenicali spoke to GPone.com at Ducati's 90th anniversary and talked openly about his plans for the Ducati MotoGP team for 2016 and beyond.
It was a celebratory event, and words spoken at such a party should never be taken with more than even the tiniest pinch of salt, but it's a Wednesday, so we're going to do it anyway!
There's no doubting it's been an incredible year for the Italian manufacturer – with record sales and HR awards just part of the heady, triumphant mix. But one of the biggest missing pieces to this Ducati success puzzle is a MotoGP team who can challenge for regular honours, and Domenicali would seem to have been in a chatty mood at their 90th birthday event,
'We didn't even win one race in 2015, so I've told Gigi Dall'Igna that this year we should win two!', the Ducati CEO is quoted as saying,
'We've proved to be consistent podium fighters, but we still need to reach the highest step of the rostrum.'
There's little doubt – despite the previous Rossi experience – that the recent poaching of Jorge Lorenzo to the Bologna-based team will be a step up the podium towards that upper level, but what does that do to the two Andreas? – Dovizioso and Iannone – Where does this leave them?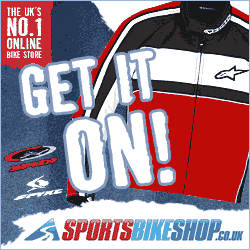 'Both of our [current] riders have interesting cards, and have proved to be competitive. It will be a complicated decision, and one not without remorse, because both Dovi and Iannone have contributed to the development work. It's a pity there aren't three bikes'.
Then, when challenged, it would appear that he simply smiled and answered,
'Exactly. Why not?'
Well, rules for one thing. But if the option is releasing one of his current, excellent riders to another team, or even 'dropping' them for a satellite Ducati team then maybe pushing for a three-bike team might be the lesser of the two evils?
And what about a return for Casey Stoner?
'He's happy. So I'd exclude the possibility of him returning to racing'.
Source: GPone.com