Plus if you're think you can mix some tunes, there's a competition to win the opening DJ slot for the thousands of TT revelers.
It's his third straight year on the island, and every year just keeps getting bigger and better. When longtime motorcycling nut Carl Cox was first booked to play for the closing, TT party, a lot of people appeared a little puzzled and quite surprised. After all, motorcycles should only ever be enjoyed by people who listen to ZZ-Top and American rock, right? Well no, actually. And if anything shows up those out-dated views of motorcycling for exactly what they are, it's the Honda TT Revolution party. Because it's bananas!
In 2015 tickets for the event were sold out – hardly surprising when you consider that people were celebrating John Mcguinness's seventh Senior TT Trophy and his 23rd win overall.
This year, there might be even more reason to celebrate too, with Honda and Mixcloud giving budding DJs a chance to step behind the decks. Full details of the competition are here; but basically, if you have a decent set-list and can impress Coxy, then you're in with a shot of the big prize.
And it's a doozy!
The lucky winner and one guest will be flown out to the Isle of Man on the penultimate day of the TT races as a Honda VIP where they will be able to witness the world's greatest road race in all its glory, before opening the closing party and sharing the stage with Carl Cox.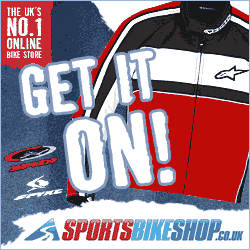 The Honda TT Revolution closing party will take place at Tahiko, Douglas on Friday 10 June and tickets will be on-sale from May.
You never know, you might even bump into Ian and Steve as they wander aimlessly around with beer in one hand and whistle and glow stick in the other!